White Water Rafting for Bachelor and Bachelorette Parties
White Water Rafting for Bachelor and Bachelorette Parties
So you're getting ready for one more adventure before tying the knot…and Vegas really isn't your scene. You'd rather get out in nature for an unforgettable experience with your wedding party than have another all-too-common drinking party indoors.
If you're seeking an adventure you won't soon forget, white water rafting for your bachelorette or bachelor party may be just what you need.
And if you're the best man or maid of honor planning this alternative bachelor or bachelorette party for the bride or groom, you have lots of options to choose from when planning the perfect party for your best friend.
Which Trip is Right for My Bachelor(ette) Party?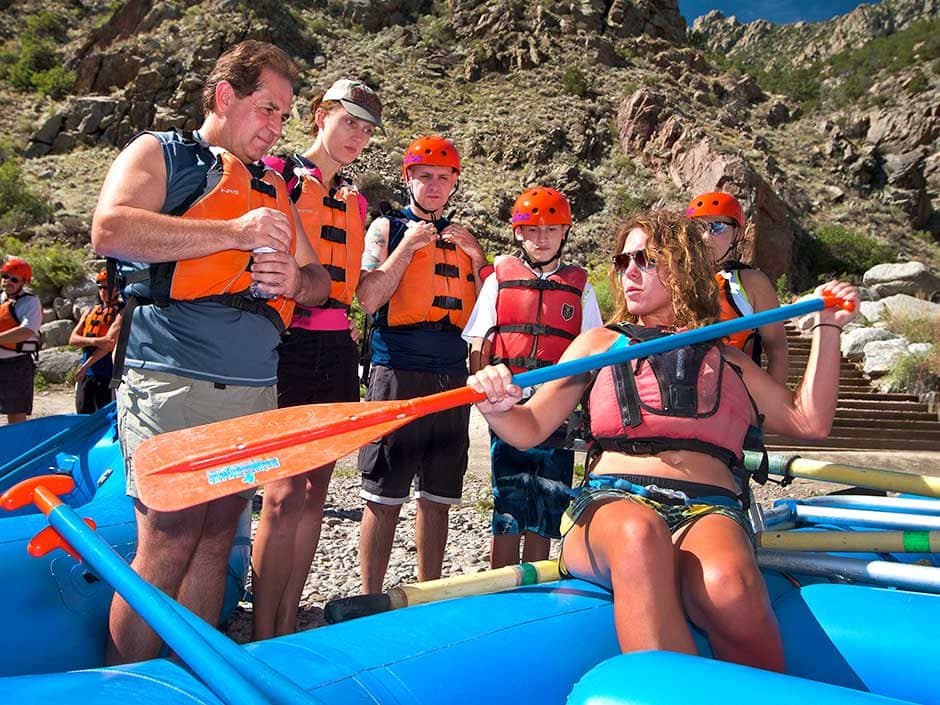 There are three primary questions you'll want to ask yourself before picking the right trip for this party:
How experienced, and adventurous, are those in the wedding party?
How long of a party are you looking for?
How outdoorsy is everyone in the wedding party?
Once you consider your answers to these questions, you have the info you need to set up the perfect bachelorette or bachelor party.
Overnight (or longer) River Rafting Excursions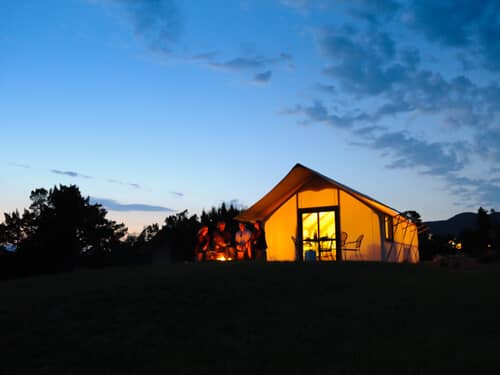 There are tons of rafting trip options available down the Arkansas river. You can do a quick ½-day or full-day trip if everyone is local and trying to plan a quick outing. But if you have the time, an overnight or long weekend party can be even more memorable.
At Raft Echo, we offer overnight options for every type of thrill seeker. If you want an immersive outdoor experience, we'll take you on a multi-day rafting trip where we take care of everything. We'll pack and make the food and bring everything you'll need to set up camp next to the river and underneath the stars.
For those groups who would prefer to sleep on luxury linens, we offer both glamping tents and cabins. These accommodations are beautiful both inside and out, providing gorgeous mountain views, and are within driving distance from countless other outdoor experiences. You can spend one day on the river, the next day exploring the Royal Gorge, and another zip-lining through the canyons.
Trips for All Experience Levels
Whether you're all experienced rafters ready for the biggest challenge the river can offer, or you're first-time rafters a bit nervous about their first outing, there are trips suited for your experience and adventure level.
If you're looking for adventure rafting, the Royal Gorge is one of our favorites. You'll find yourself speeding down one of the most picturesque stretches of the Arkansas River while battling class III and IV rapids. You can pair this with a trip down the Royal Gorge by train, mountain biking, or zip-lining above mountain scenes.
Or if you'd rather something a bit less intense, try Big Horn Sheep Canyon. Here you can take in the scenery while paddling your way through class II and III rapids.
Planning Your Bachelor or Bachelorette Party
When you're ready to plan a group adventure you won't soon forget, give us a call at Raft Echo. We make the party-planning part easy! We can help you plan the whole thing, including which trip to choose, where to stay, and even the best restaurants to dine at.