Mental Health Benefits of White Water Rafting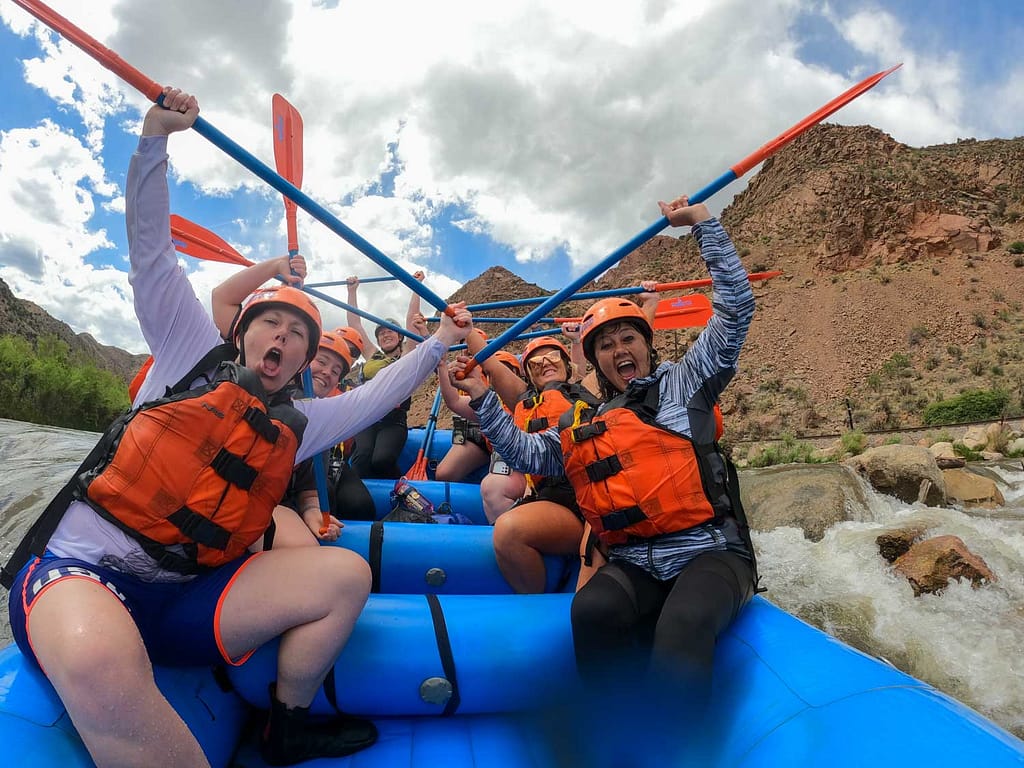 There is a reason why wellness trends like wilderness therapy have gained so much popularity over the past few years. From learning self-reliance to achieving a calmer mind state, spending time outdoors is one of the best things you can do for your mental health. White water rafting fits nicely into the realm of health and wellness via outdoor pursuits.
When you book a rafting trip with a professional outfitter like Echo Canyon, you will get a relaxing and rejuvenating vacation. After all, putting your trip in the hands of professionals allows you to focus on your family, instead of spending endless hours in the planning phase.
No matter what your motivation for visiting Colorado, a day spent Arkansas River rafting is bound to put your mind at ease.
What are the Mental Health Benefits of White Water Rafting?
Since white water rafting is a team sport that takes place outdoors, it offers many benefits for mental health. Key white water rafting benefits for your mental state include:
Feeling connected with others
Increased self-confidence
Elation with adrenaline
Depending on your personality and rafting objectives, you can experience any mix of these mental health benefits on a single rafting outing.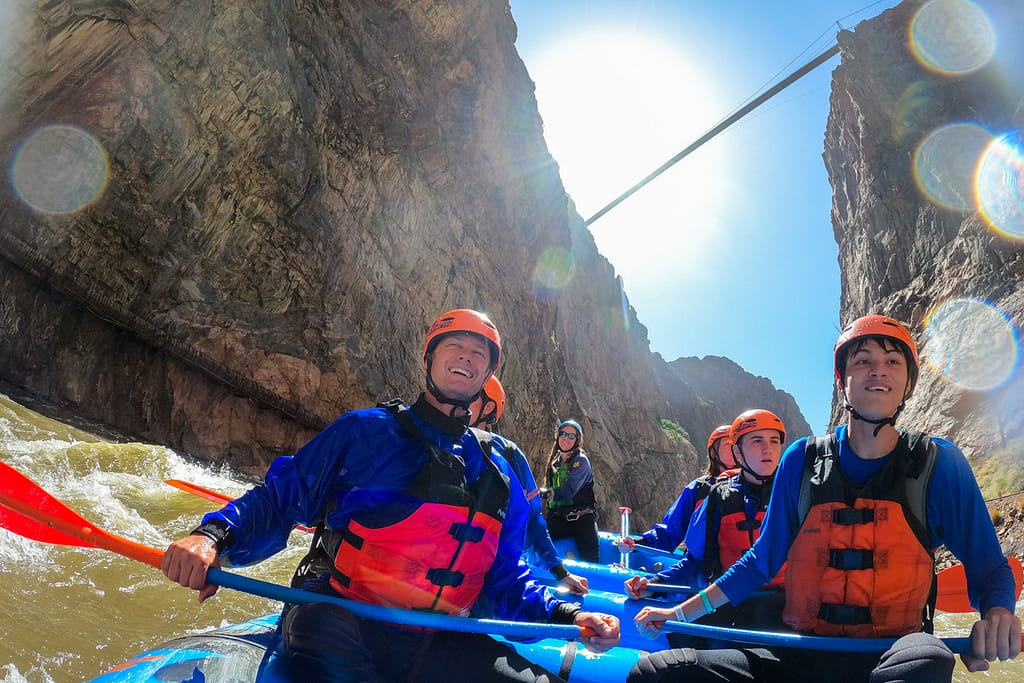 Whether it be a backpacking trip or a heart-pumping white water adventure, outdoor activity is always good for the soul. According to the American Psychological Association, "spending time in nature is linked to both cognitive benefits and improvements in mood, mental health and emotional well-being."
People use the outdoors for a number of benefits, from getting away from the busyness of work to taking some time to reflect and recharge. When you combine the heart-pumping white water and breathtaking scenery of the Arkansas River, you have a surefire way to forget about your worries for a while.
Group camaraderie is another excellent mental health benefit that comes from white water rafting. For some people, nothing feels better than connecting with a group to overcome common challenges and realize goals. It's for reasons such as this that wilderness experiences often forge extremely strong bonds between people.
Camaraderie comes together between people on rafting trips in several ways. As your guide gives you instructions for paddling and navigating the river, you eventually fall into sync with everyone in your group. Not only do you learn to better trust people in your group, but you also develop better communication abilities when working in a team.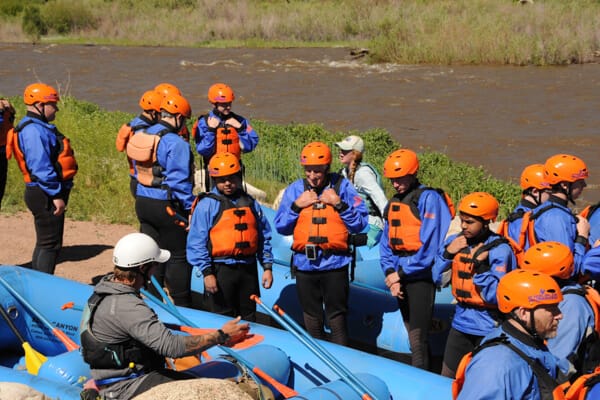 Learning a new skill is a great way to develop a fresh outlook on life and build your personal confidence. Who knows, you might love white water rafting so much that the experience shifts your life in an entirely new direction.
Every time you overcome a new challenge, you grow and advance as an individual. When it comes to outdoor pursuits, many challenges are tied to self-reliance and the ability to make the right decisions when needed. As your boat skills progress, you can work your way up from more accessible floats like Bighorn Sheep Canyon rafting to more advanced trips like Royal Gorge rafting. With enough practice, you will be amazed at how much your skills will expand in a short amount of time.
Excitement and adrenaline also attract people to the sport of white water rafting. If you are tired of the same mundane routines with work, television, and responsibilities, sometimes switching it up and getting a little scared might be exactly what you need.
When your raft is barreling into Class IV rapids, you simply don't have time to think about your troubles at home anymore. Even more, getting your adrenaline going a bit can help you feel more in tune with your surroundings and nature.
While we don't recommend you dive right into Class V rapids without the right preparation, a little bit of excitement sure beats sitting on the couch all day!
Is White Water Rafting a Good Workout?
Another reason that white water rafting is good for mental health is that it gives you a great workout. Whether it be from paddling for hours or bracing yourself against the raft when going through rapids, most people are extremely tired after a day of white water rafting.
White water rafting strengthens both your upper body as well as your core. The act of paddling builds muscles in your shoulders, arms, and back – this is the reason why most raft guides are so fit. Since you are keeping your balance much of the time you are on the water, rafting also gives your core a serious workout.
When you combine a good workout with the fresh air and breathtaking scenery of the Rocky Mountains, you have the perfect mix for wellness and relaxation.
Questions About White Water Rafting Benefits? Contact Echo Canyon!
At Echo Canyon, we know how beneficial time in the outdoors can be for your mental health. A Rocky Mountain white water rafting trip is not only a great way to get the family together, but it is also a great way to clear your mind and regain your balance.
Contact Us today with questions about white water rafting.