Why Colorado is One of the Top Spots to Go White Water Rafting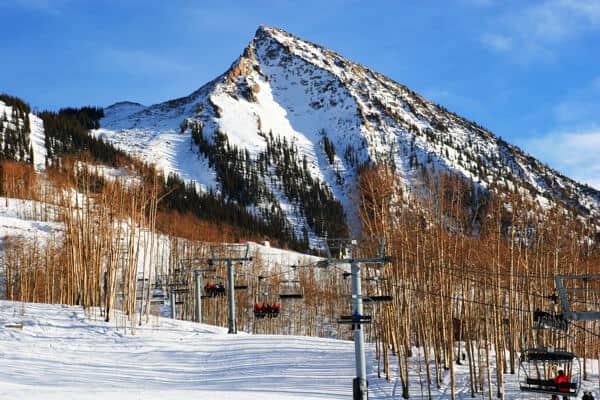 Within the United States, Colorado is well-known as a mecca of beauty and adventure. With the Rocky Mountains puncturing the sky at incredible elevations, snowpack builds over chilly winter months. The landscape changes as peaks become blissfully white and ski slopes are lined with thousands of miles of fluffy white powder.
As the sun's rays grow stronger, the generous snowpack begins to shrink. What starts as a trickle awakens sleeping waterfalls that have spent months as outdoor climbing gyms. The rivers gurgle as their icy encasement cracks and churns through slow-moving rapids…the same spots that will soon delight rafters with challenging class IV and V rapids.  
By late May, what was once a skier's paradise is transformed into the perfect place to take white water rafting trips with rivers gushing with water. While the ample snowmelt is to thank for Colorado boasting some of the best white water rafting in the US, it is by no measure the only temptation bringing families and thrill-seekers from around the world.  
Valleys bloom with sunny wildflowers and lush carpets of grass. Endless miles of rocky mountain biking trails lure adventure lovers from across the state. The sun shines, the birds sing, and the mountains come alive. All of these elements make Colorado one of the world's premier white water rafting destinations. 
Locals and visitors alike flock to the Colorado wilderness to awaken the wild that lives within them. To feel the power of the waves and the pristine beauty of the landscape. The endless sites and activities provide families with their ideal summer getaway and Denver city dwellers a quick and satisfying escape into nature. 
As lovers of adventure, nature, and family time, rafting is our favorite way to get out and experience the unparalleled Colorado wilderness. But with so many rivers across our gorgeous state, how are you to choose where to go? We will share a few of our favorites for inspiration.
Our Favorite White Water Rafting Destinations in Colorado
The Arkansas River in Colorado is one of the Top 10 whitewater rafting rivers in the U.S. Starting at the Continental Divide, the Arkansas River drops 5,000 feet in just 125 miles. This means plenty of thrilling whitewater carving through incredibly gorgeous scenery. 
The Arkansas River offers everything from gentle float trips to white-knuckle adventures. One of the best rafting trips for adrenaline-junkie beginners is the Royal Gorge Rafting trip where you conquer churning rapids as you challenge your body and mind. Test your nerve on one of the best places for white water rafting in the U.S.
Another perk of this region is that whitewater rafting can be paired with a ton of other experiences in the area. Try biking down the famous 14er Pikes Peak, zip-lining over the river on the highest zipline in North America, and visiting the Royal Gorge Bridge and Park. And with the Dinosaur Experience and Gentle Family Float trip, this area is great for the whole family.
Clear Creek is one of the top white water rafting locations near Denver thanks to both its proximity to the Mile High City and its variety of runs. From relaxing float trips where you can soak in the sun and scenery to challenging rafting adventures, you can experience both within just an hour's drive from the city. 
What makes this stretch of wilderness unique is its abundant wildlife, rich forest, and rugged terrain that is so incredibly close to Denver's nightlife and food scene. In one day, you might spot bighorn sheep, get wet and wild, and enjoy a night of dancing or shopping.
The Dolores River is not one of the most popular rafting destinations in Colorado, and that's one of the many reasons why we love it. There are limited chances during the year when the flow of the river allows outdoor lovers to embark on multi-day white water rafting trips. 
Located in Southwestern Colorado, Dolores River white water rafting trips are more remote and wild than most others in the state. You will wind through areas of red earth and float underneath breathtaking canyon walls. Most of your time will be spent in isolation from others as you explore, relax, and splash through whitewater with your group. 
Thanks to its southern location, Dolores Rafting opens up before most other runs in the state. But if you want the chance to explore ancient tribal relics and sleep underneath glistening starlight, you must plan in advance. Spots fill up quickly for this once-in-a-lifetime rafting trip.
Colorado white water rafting trips are more than a way to escape from the city for an afternoon. It's an opportunity to reawaken the spirit by spending time in the wilderness. It's a way to make lasting memories with those you love. It's an excuse to spend a weekend or week away from daily stressors. And it's a fun adventure that's different each and every time you go, providing endless thrills for outdoor lovers.