Best Overnight Rafting Trips in the US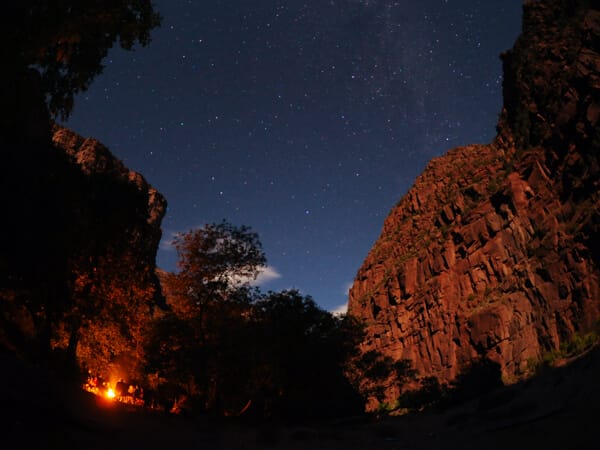 There is nothing quite like the serenity, beauty, and excitement that comes from spending multiple days and nights along pristine rivers. Overnight group rafting trips are a great option for those who want to experience the thrill of whitewater and the peace and fun of camping without the need to prepare everything yourself. 
We've put together a list of our five favorite overnight rafting trips found within the continental United States. Some are over one week while others are just one night and two days away from civilization. Each of these trips allows you to experience some of the greatest natural parks found in the US while having tasty food prepared by fun and caring raft guides along the way.
Join Holiday River Expeditions for a 5 to 6 day adventure along the Salmon River. This river is the longest undammed river in the lower 48 states that makes its way through one of the largest wilderness reserves in the US. You'll experience pristine alpine forests and quiet desert canyons as you paddle through one ecosystem after another.
Their Middle Fork trip is best for groups where everyone is 12 years or older and has an adventurous spirit, or opt for their Main Salmon trip where the rapids are a bit calmer and the excitement less extreme. They customize the trip based on your needs, so tell them ahead of time if you're vegan or gluten-free so they can prep your meals accordingly.
Oregon is a lush, green, gorgeous state full of Northwest adventures. Northwest Rafting offers 4 day trips down the Rogue River that are full of class III rapids and gentle stretches, offering an idyllic combination of fun and relaxation. You start near the headwaters of the Rogue river in the Cascades and then travel through the Rogue River National Forest as you make your way towards the coast. 
Campers get to enjoy hiking, rafting, waterfalls, and beach time, making this a well-rounded rafting adventure. They even offer adult-only trips that include alcohol and gourmet food options.
3. Chattooga River, South Carolina & Georgia
One of the best rivers in the Southeastern United States is the Chattooga River which snakes its way through North Carolina, South Carolina and Georgia. This river is a popular destination for rafting and kayaking for people from the outdoor adventure city of Asheville, North Carolina. It's known for its beauty and rugged wilderness, great for overnight adventures. 
Wildwater offers an overnight rafting trip that's jam-packed with challenging rapids. You're guaranteed to get wet and tired as you paddle from one rapid to the next. At night, you can dine on campfire-grilled steaks as you enjoy the peace and quiet of nature before you get up and enjoy one more day of thrilling white water.
4. Colorado River, Grand Canyon
The Grand Canyon is one of the top rafting destinations in the world. Exploring the Grand Canyon by raft allows you to experience its unique canyon formations, waterfalls, and more. With very little light pollution, your nights are often be met by a canopy of twinkling starlight. 
Outdoors Unlimited leads 5 to 15 day rafting trips where you can explore hidden waterfalls, bask in the sunlight, and enjoy the rush of rapids as you carve through canyons of all shapes and sizes. Allow yourself to become immersed in the joy, beauty, and thrill that this unique region of the US offers on a multi-day rafting trip where the planning is done for you.
5. Arkansas River, Colorado
Colorado is famous for its beautiful wilderness and exciting outdoor adventures. Where the Arkansas River rushes through the Royal Gorge is an adventurer's dream, with thrilling class IV-V rapids and amazing views. On a 24-hour rafting trip with Echo Canyon, you can either do ½ day rafting gentler rapids as a warm up and your second ½ day rafting the adrenaline-pumping section, or opt for a double-dose of adrenaline. 
At night, enjoy a private river landing camp spot with a hot, tasty meal prepared by your raft guide. Embrace total relaxation while you swing on hammocks as you listen to the river rushing by and campfire crackling. And if you have time to make this a long weekend, explore the Royal Gorge Bridge & Park after, where there are more adventures and wilderness experiences to be had.
Choosing the Best Overnight Whitewater Trip for You
There are a few factors you want to consider when choosing your overnight rafting trip.
What level of adventure are you looking for?
How long do you want to travel?
There are short, 24-hour overnight rafting excursions and ones that last for weeks. Decide how much time and money you want to spend to find the best trip for you.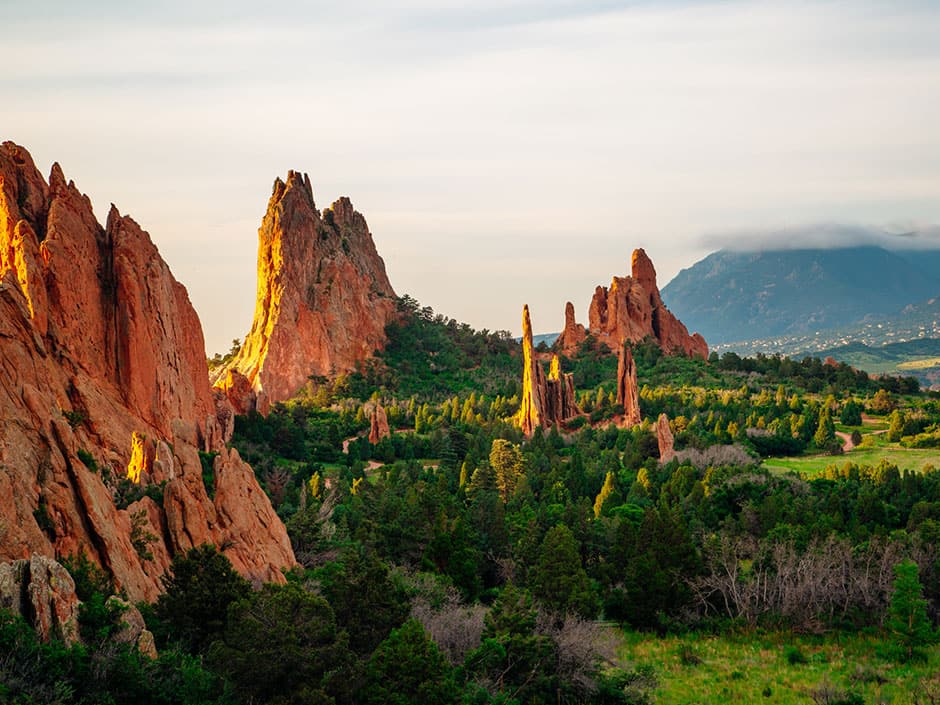 Do you want to explore near your home or see a new region of the US? Pick a destination that you're excited about. 
From there, find an outfitter with great reviews on TripAdvisor and allow them to plan your trip for you! Venturing out on an organized group rafting trip is a fun way to explore without having to plan the whole trip yourself. You are left to soak in nature and enjoy the physical challenge of multi-day rafting.