What Activities Can You Do In Cañon City During the Off-Season?
Cañon City and the surrounding Pikes Peaks region is packed full of fun activities year-round. While our favorite time of year is summer, when adventurers can go rafting down the Arkansas River, there is no shortage of attractions throughout fall, winter, and spring. Here are some of our favorite things to do during the cooler months in and near Cañon City.
Enjoy a Wine Tasting at the Winery at Holy Cross Abbey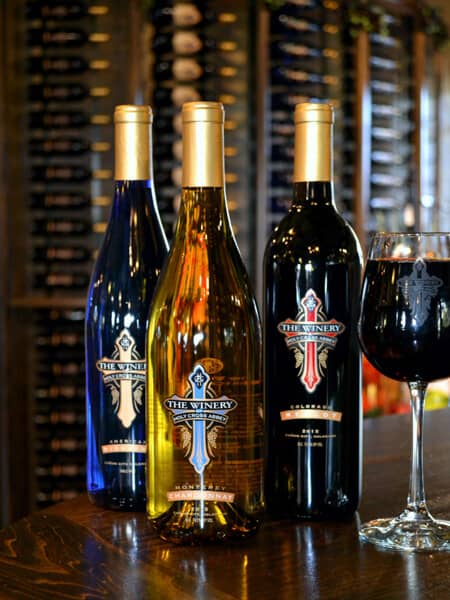 When you travel to Colorado, breweries likely come to mind before wineries. However, our beautiful state has local artisans dedicated to producing some of the best wine around. The Winery at Holy Cross Abbey is the winner of several international awards. You can try classic wines like a cabernet sauvignon or a sauvignon blanc, or try some local Colorado apple wine.
Explore the Royal Gorge Bridge and Park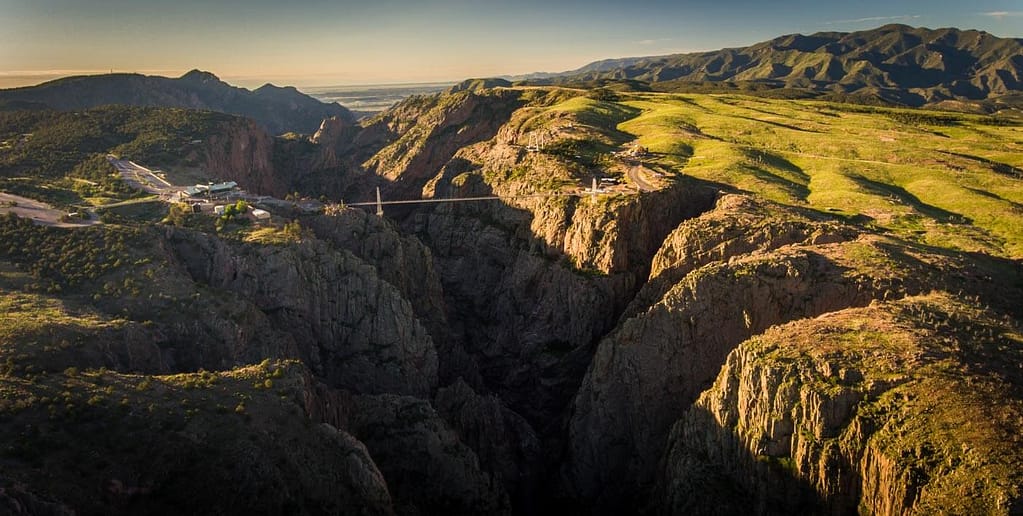 The Royal Gorge Bridge & Park is open year-round, weather permitting. This park is one of the most popular destinations in Colorado for family vacations. You can walk across the highest suspension bridge in North America, fly across America's highest zip line, take in 360-degree views from the scenic gondola, or get an adrenaline boost on the Sky Coaster.
Visit the Royal Gorge Dinosaur Experience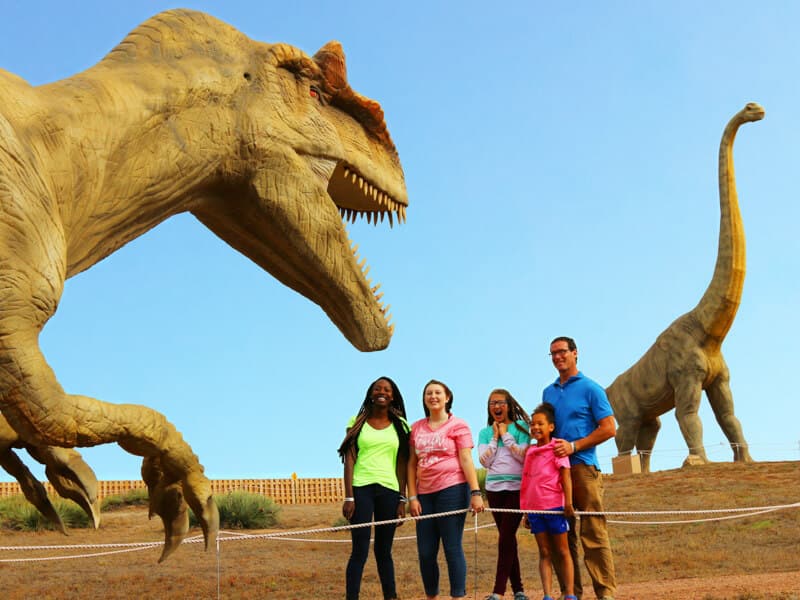 The Royal Gorge Dinosaur Experience is a fun museum for families traveling with young kiddos. They have dinosaur fossils that kids can touch, interactive displays, and full-size dinosaur fossil casts. Watch as your kids become fascinated with history and science at this hands-on museum.
Take a Ride Along the Royal Gorge Route Railroad
For anyone looking for a breathtaking and memorable trip through the rugged Colorado wilderness, the Royal Gorge Route Railroad is a must. On-board they serve tasty, fresh food and local wines as you carve through the mountains on the over 100-year-old railroad. There are even murder mystery dinner nights, fun for date nights or family memories.
Whether you're an avid mountain biker or new to the sport, Cañon City is a great place to explore seemingly endless miles of mountain biking terrain. If you're a beginner, try the Cañon City Riverwalk, a great route for a leisurely stroll and bird watching. For thrill-seekers, we love the Royal Gorge Park trail system. As a bonus, there are spots where you can see the Royal Gorge Bridge off in the distance.
ATV and Jeep tours are a fun way to traverse the terrain and spend the day laughing with your family. 
Colorado Jeep Tours offers guided tours that take off from Cañon City and explore the surrounding region. You can learn about the historic gold mine towns of Cripple Creek and Victor while taking in the scenery on off-road sections of Red Canyon and the Royal Gorge. 
And for those who would prefer to be at the wheel for themselves, try an ATV tour with our friends at Play Dirty ATV Tours. ATVs are an excellent way to explore terrain you would otherwise be unable to see while getting your thrills at the same time.
Cañon City offers visitors endless adventures throughout the year. Whether you come during summer or winter, you can see new places, try new adventures, and make memories that will last a lifetime. Don't let winter keep you indoors. Cañon City is less than an hour's drive from Colorado Springs and just two hours from Denver, making it a good spot for weekend trips for couples or families.