Top 10 Activities to Try this Summer in Colorado
Top 10 Activities to Try this Summer in Colorado
The sun is shining, snowpack is melting, and landscape is transitioning to a lush green full of singing birds and buzzing bees. Thousands of miles of fun are waiting to be had in the mountains, while summer festivals and activities are coming to life across the entire state of Colorado.
For those of us fortunate enough to spend our summers in Colorado, we have access to an endless playground. If you're looking to have some fun and adventure in this beautiful state, you've come to the right place. We've put together our list of the top ten activities in Colorado this summer.
10 Bucket List Activities to Try During Colorado Summers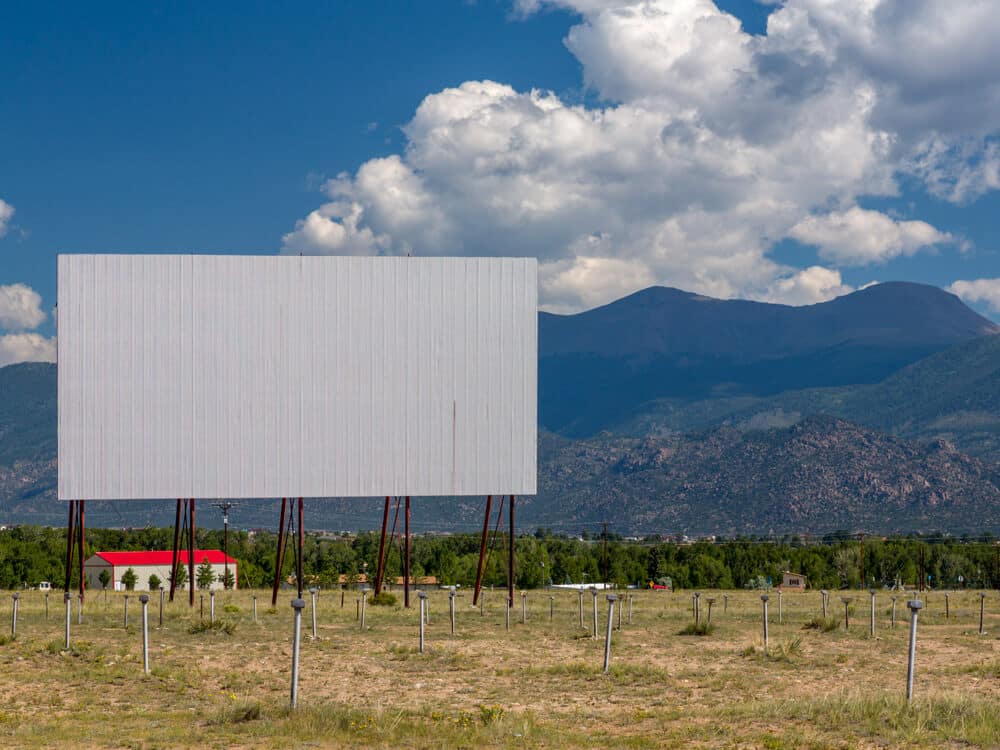 You might think that drive-in movies are a thing of the past, something that's recounted in movies to share the magic of early cinema. Fortunately, there are still a number of drive-in theater gems across the state, including Holiday Twin Drive-In Theater in Fort Collins and the 88 Drive-In Theater in Henderson.
At drive-in movies, you can enjoy the comfort and privacy of your own set of wheels all while experiencing what watching movies used to be like long ago.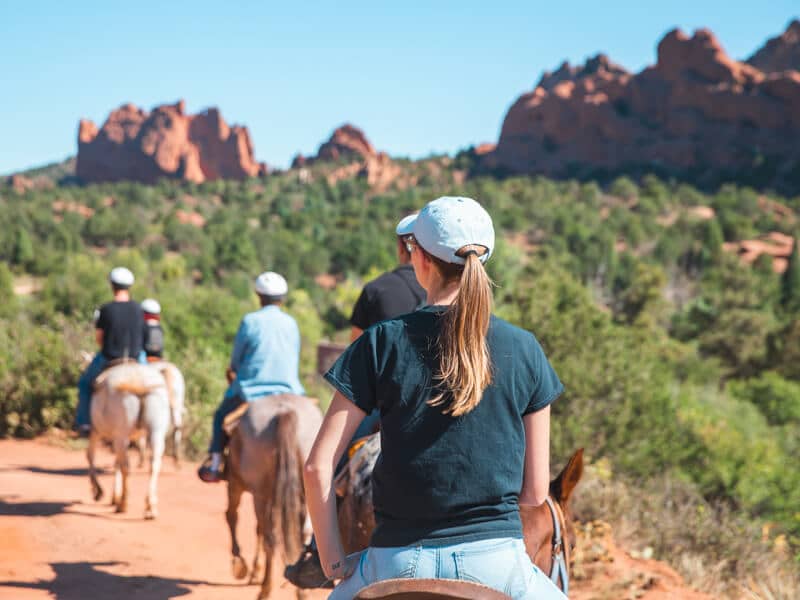 Colorado has a rich history as part of the wild west. Go out and get your boots dirty as you explore ranches that offer horseback riding in all corners of the state, from riding on the great plains to enjoying panoramic views while your 4-legged companion does the leg-work for you on rugged mountain terrain. Plus, you don't need any experience to go, and it's a great trip for the whole family!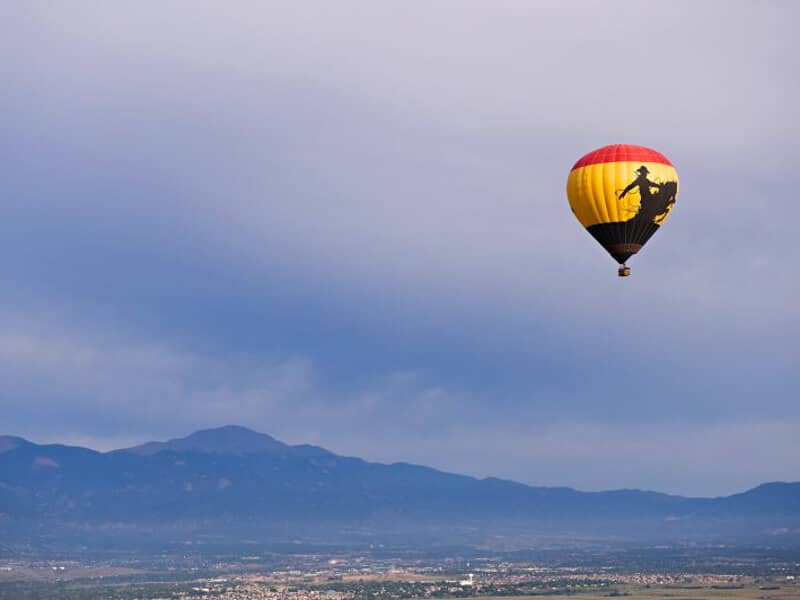 Have you ever flown in a plane over the Colorado mountains on your way into DIA or Colorado Springs? If so, you know how beautiful the landscape is where the mountains meet the plains from overhead.
Why not go on a hot air balloon ride with Adventures Out West, where you can enjoy the crisp mountain air and have much more time to take in the beauty of this diverse landscape? Hot air balloon rides are a wonderful way to spend an anniversary or surprise someone who enjoys nature and adventure.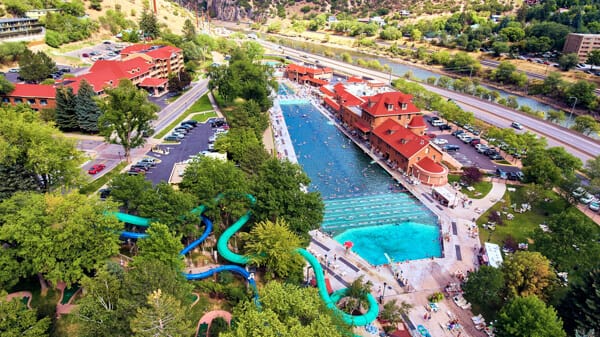 Just an hour outside of the Denver metro area you can find natural hot springs rich in minerals to soak in with your loved ones at Indian Springs Hot Springs in Idaho Springs. And if you drive a bit further, you can find some of the most beautiful hot springs in the country.
One of our favorites is Strawberry Springs in Steamboat Springs, where you can enjoy a dip in natural pools carved into the mountain itself, with a chilly, rushing river flowing right next to you. After dark, the stargazing here is not-to-be-missed.
And a little over an hour outside of our rafting headquarters in Canon City, you'll find Mount Princeton Hot Springs Resort in Nathrop. Here you can stay the night in a gorgeous hotel with hot spring pools with picturesque mountain views. You can also visit for just the day after an afternoon of adventuring in the mountains.
Try your hand at scaling cliffs in one of many locations across the state. You can always start with indoor rock climbing if you want to get your feet wet, or just jump right in with outfitters that can teach you the ropes as you learn to climb under clear blue skies. Try the Denver Climbing Company, which offers guided courses for all levels.
You know the saying, "it's like riding a bike?" If you've even ridden a bike, you likely have the skills necessary to enjoy some mountain biking. In mountain towns like Cañon City you can find beautiful portions of river that cut directly through the town. Or if you're more of an adventurer, there are countless thrilling trails that carve through the Rocky Mountain wilderness.
7. Live Music at Red Rocks Amphitheatre
One of the most famous amphitheaters in the world is Red Rocks, where natural rock formations create acoustics that are second-to-none. Not to mention the panoramic views of the city that you can enjoy as the sun sets over the stage.
People from all over the world travel to Colorado just to experience a show at Red Rocks. If you live here, you have no excuse not to get up there and enjoy. You can even hike at Red Rocks, exercise, or go and watch a movie during the Film on the Rocks movie series each year.
Inside and outside of Denver, you'll find endless festival opportunities that cover all types of experiences. You can find food festivals like chocolate festivals, wine festivals, and vegan food festivals, live music festivals, and festivals celebrating wildflowers, beer, and more.
Simply do a search of festivals in Colorado to find ones that are to your liking. Festivals are a fun way to get out and explore new areas of the state while surrounding yourself with people whose passions line up with yours.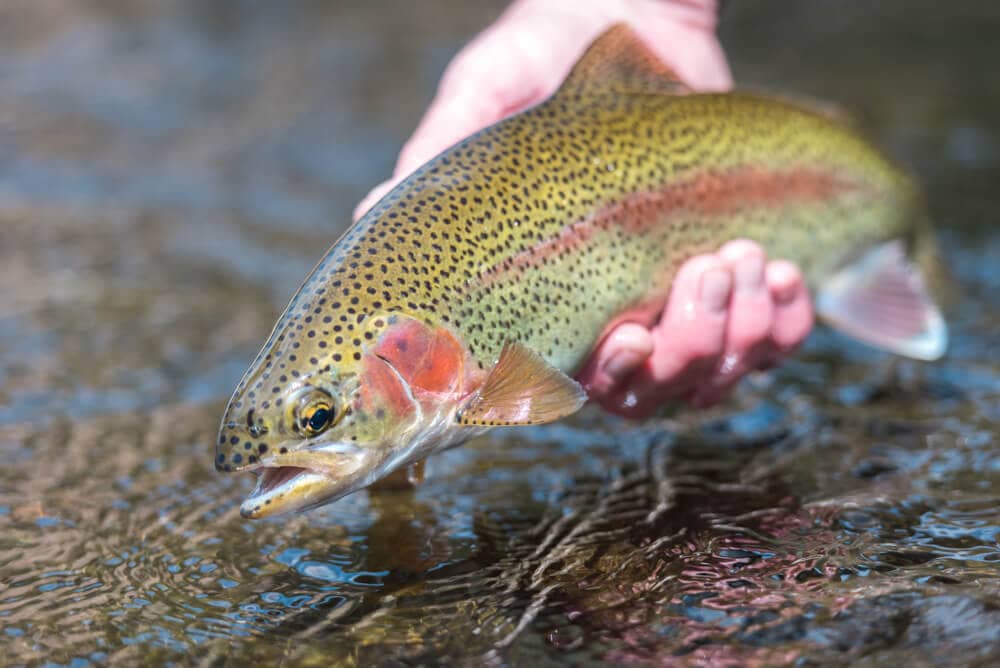 Have you ever enjoyed a freshly caught trout from the crystal-clear waters of the Arkansas River in Colorado? If not, you're missing out. What better way to enjoy the buttery richness than to spend a day on the river and catch one yourself?
Colorado is home to Gold Medal waters along the Arkansas River, meaning that it's some of the best trout fishing in the USA. Try a fly-fishing class where a pro will teach you how to fish, and maybe even fillet your catch for you!
Colorado is home to some of the best stretches of whitewater in the country. You and your family can enjoy whitewater rafting whether you have experience or not. There are trips for adventurous beginners, like rafting through the Royal Gorge, and trips for those who would like more of a "lazy river" rafting experience.
You can enjoy a half-day or full-day on the river, and even pair your experience with a picturesque train ride, zip lining, or mountain biking down Pikes Peak, one of the 14ers in Colorado, with packages that pair rafting and other fun, outdoor experiences.
Get Out and Enjoy Colorado
With summer right around the corner, it's time to start planning your outdoor adventures. Enjoy the sunshine, wilderness, adventure, and experiences that our piece of the country offers.