The Importance of River Sustainability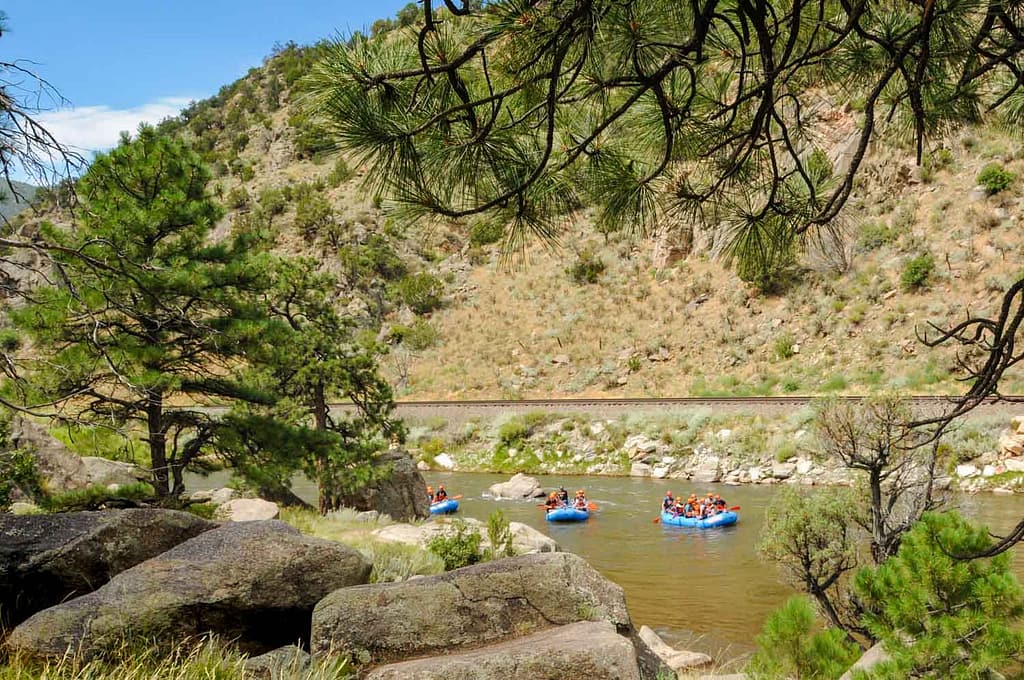 Sustainable development is defined as "development that meets the needs of the present without compromising the ability of future generations to meet their own needs." 
When it comes to sustainable development, river sustainability is paramount. Water management and water conservation play an invaluable role in both economic and environmental health.  
Here at Raft Echo, we're passionate about the Colorado wilderness. River health and water management, in particular, allow us to bring smiles to visitors' faces—not to mention, they're what make it possible for our team to make a living doing what we love. 
In this article, we're going to explain why river sustainability is critical in Colorado, and what group rafting companies do to support our waters. 
Why River Sustainability Is Essential in Colorado
Fresh water is essential for the lives of every plant and animal found outside of ocean and brackish environments. How humans utilize river water impacts not only our present and future, but that of the creatures that we share our world with.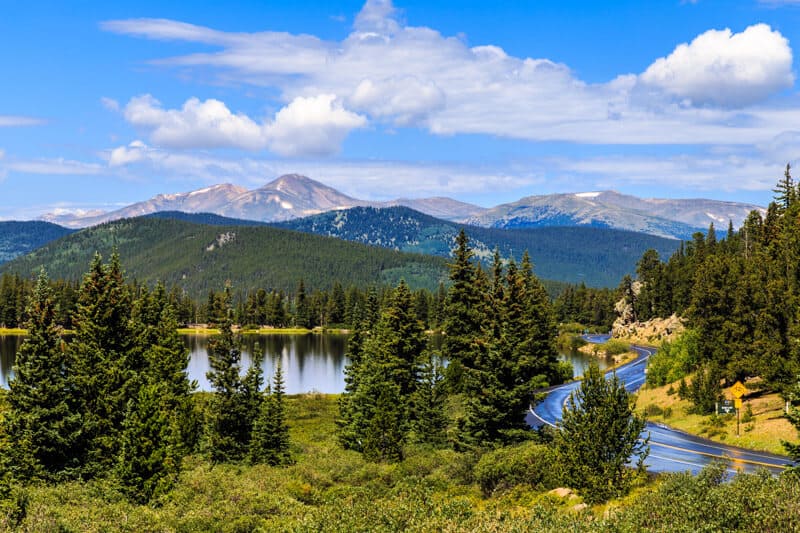 Fresh water is a limited resource. If you live in Colorado, you've probably experienced water shortages first-hand. In drought years, the government asks that we limit our use of water to ensure that there's enough to go around. 
What makes river sustainability particularly important in Colorado is that we're a headwaters state. With eight major river basins originating in Colorado, the snowpack and rainfall here play a central role in environmental health and human water resources across much of the country. 
Because our snowmelt supports ecosystems and communities many hundreds of miles away from us, we must do our part to keep the water flowing and the rivers healthy. Not to mention, most of the water we use in Colorado comes from surface water, like that from rivers and lakes, rather than underground water. This water is pivotal to the health and well-being of our communities.  
The Colorado River and Arkansas River are two of Colorado's biggest rivers, with the Colorado River flowing southwest and the Arkansas River east towards the Mississippi River. Their waters provide much of our drinking water, a playground for tourism, and the water needed by our local plants and animals. 
If it weren't for ample river flow and proper river basin management, adventure sports like river rafting wouldn't be possible. This is why groups like the Bureau of Land Management and the Colorado Parks and Wildlife Commission are essential to the style of living that outdoor-lovers value. They work hard every day to protect the health of our rivers. 
How Do Commercial Rafting Companies Benefit Rivers
Raft guides and other outdoor adventure leaders are stewards of the Colorado wilderness. Thanks to their knowledge and passion, thousands of citizens are educated on Colorado's natural environment every year.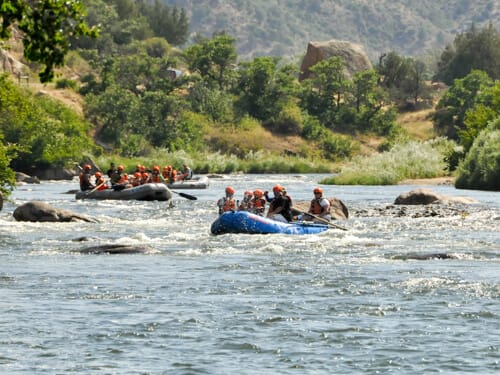 You can think of Raft guides as canvassers for the good of the wilderness. They share the history of the region and the current struggles on their guided trips. Rafters learn things like the Seven Principles of Leave No Trace, the impact of low snow melt off, and more as they splash down pristine stretches of whitewater. 
There's nothing like first-hand experience to ignite passion within. After time spent in the gorgeous Colorado outdoors, guests leave wanting to safeguard the health of the beautiful state that we get to enjoy. 
Behind the scenes, outfitters are involved in water policy. They work with irrigators, public water utilities, and water resource, fishery, and other wildlife managers. If all users and consumers of water work together, a river system can benefit. Additionally, some of the funds you pay to go rafting go back to organizations that work on conservation and water management. 
Ready to Enjoy Colorado's Glistening Rivers?
We're readily approaching summer here in the Rocky Mountain wilderness. It's time to get out and soak up the sunshine.
There's no shortage of ways to have fun on the jostling rivers that carve through the state. From adventure whitewater rafting trips and tubing near home to trying your hand at fishing in Gold Medal streams, there's an experience for everyone. 
Just remember—treat the river with respect. When we all show our love and appreciation for beautiful Colorado, we keep our natural areas thriving for wildlife and future generations.