The Best Ideas for Ending Your Day of Rafting
You've left the bumper-to-bumper traffic behind and entered the glorious Colorado wilderness for a day of whitewater rafting. For those who have made their way to the Raft Echo headquarters just outside of the Royal Gorge, there are many fun activities that you can enjoy before you head back to the daily grind.
Fun Activities to do After Rafting the Arkansas River
The Arkansas River is one of the most popular rafting destinations in Colorado. With sections of whitewater great for beginner, intermediate, and advanced rafters, this gorgeous stretch of whitewater draws in adventurous souls from all over the state and the country. 
After you finish your half-day or full-day rafting trip, you have your pick of activities to round out your day. Here are some of our favorites.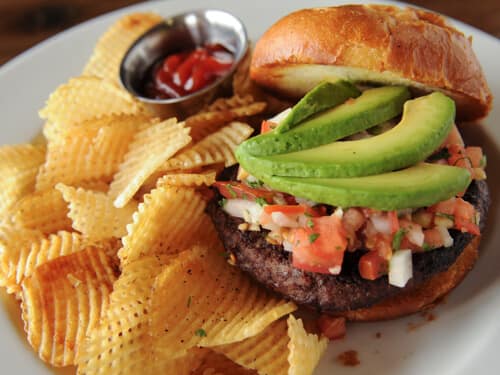 Rafting the Arkansas river will undoubtedly leave your tummy rumbling. When you get off of the bus after your river rafting adventure, saunter over to the 8 Mile Bar and Grill where you can enjoy a juicy burger and refreshing Colorado brew. 
Or, if you feel like exploring the area further, take a walk along the Cañon City Riverwalk. Not far from this beautiful stretch of glistening water are local restaurants to satisfy your taste buds.
Spend the Night in a Mountain Cabin or Campsite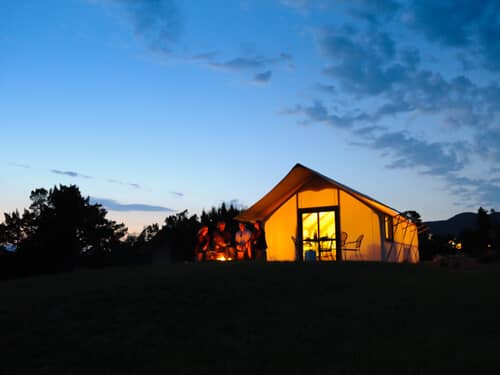 For those who can clear their weekend schedule, take advantage of the great outdoors with an overnight camping trip or a luxurious stay in a mountain cabin or glampsite. As the sun sets behind the rugged mountain peaks, sunny skies are replaced by twinkling starlight. When a chill sets in the air, gather around a crackling campfire to make s'mores, drink your favorite beverage, and relive the memories from your day of rafting. 
Visit the Royal Gorge Bridge & Park
Colorado is home to some spectacular scenery, including the awe-inspiring Royal Gorge. The Arkansas river cuts its way through the deepest parts of the canyon whose rugged walls rise 1,250 feet. 90 years ago, the highest suspension bridge in North America was painstakingly built over this vast expanse of wilderness. Today, visitors can meander across the bridge or take part in many other family-friendly activities.
Whether you're a mountain biker or avid hiker, there are many trails just a short drive from Raft Echo. Some of our favorites are those that overlook the Royal Gorge Bridge from the distance. For a short hike, try the Overlook Trail, where you can clearly see the bridge and the surrounding canyon. Or try another of the Royal Gorge Park trail system for longer trails suited for mountain biking. These trails are a wonderful spot to take in the beauty of the bridge without the crowds inside the park.
Try a Multi-Day Rafting Trip
For groups who have the time to spend a full weekend or longer in the mountains, why not indulge in an overnight rafting trip? There is no better way to immerse yourself in nature than to spend your days paddling through rapids and your nights along remote stretches of the Arkansas River. 
An added bonus of overnight rafting trips? The guides do all of the hard work for you! As you unwind next to the riverbank, watching the water lap at the shore, your guide will prepare tasty meals for everyone in the group. Plus, the whole trip will be planned for you. You need not worry about the details as those will be taken care of for you.
Take Advantage of a Rafting Package
Zip-lining above the Royal Gorge, taking a scenic train ride along historic mining routes in the Rocky Mountain wilderness, and biking down Pike's Peak are just three examples of activities that can be included in a Colorado whitewater rafting package. These packages are a fun way to fill your day with memorable activities that will be organized for you.
A day spent rafting is rewarding in-and-of-itself. But if you find yourself with free time, there are plenty of other experiences to be had. Just be sure to plan ahead so that you can fit in everything that you want to do before sunset.