17 Fun Activities to Get your Kids Active This Summer
Is it just me or is it increasingly hard to get kids moving these days? From video games and television to smartphones, kids are transitioning from active, adventurous souls to those who are glued to screens 24/7. 
Once summer hits, it's time to hit the road and separate your kids from technology for a bit. Instill in them a love for adventure, nature, animals, and physical activity. Share some bonding time with them doing activities that you did with your parents, and them with theirs! 
With every kid having their own likes and dislikes, what might be fun for one of your children might not be the dream for your other on(s)e, so give a variety of active and outdoor activities a try to see what ends up fitting best with your family. Read on for 17 ideas of how to get your kids active this summer.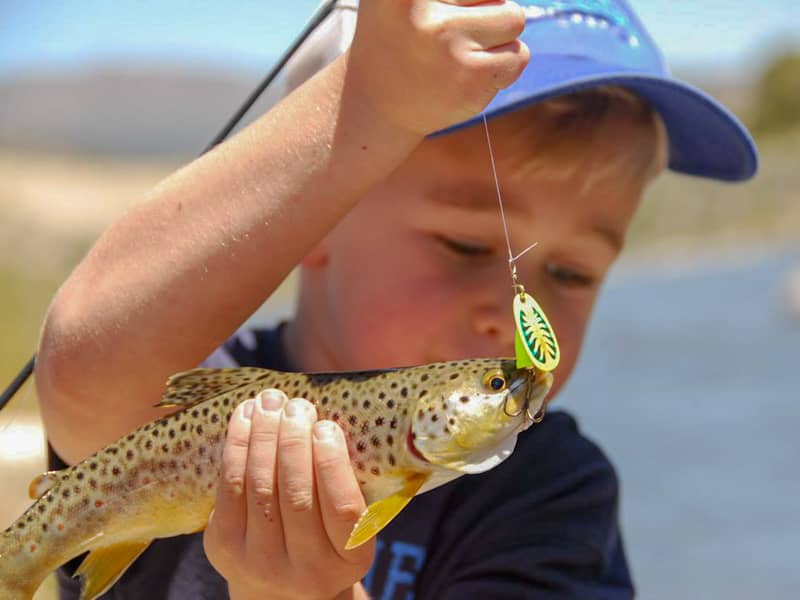 Alright, it might not be the most physically demanding outdoor activity, but fishing is still a great way to get out and enjoy nature. By spending time fly fishing or fishing from a boat, your kids can get out in nature and learn to catch their own food! Or just catch and release, if you don't want to go through the work of filleting your own fish. Once outdoors in the middle of the water, there are few kids who won't find ways to splash around, catch bugs, and have a good time.
Swimming is an activity that you can do nearly anywhere. This can range from swimming lessons at a local pool to carefree days at the beach, lake, or reservoir playing with floaties and diving for pennies. Swimming is fun and a great way to encourage exercise and get some sun. Plus, it's fun for us parents, too!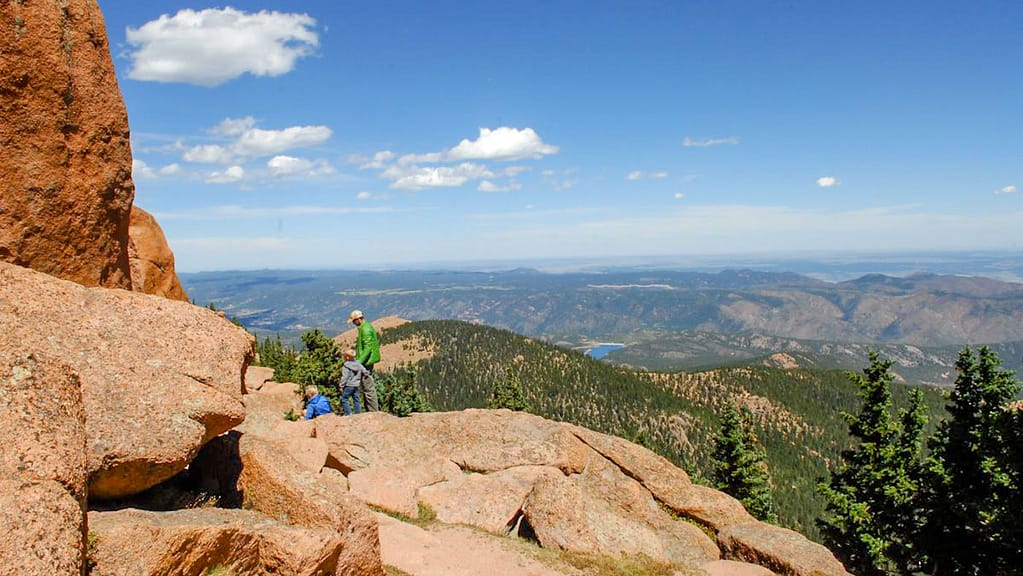 Hit the trails with your kids this summer, bringing bread to feed the chipmunks and ducks and a picnic to enjoy at a beautiful park. By doing so, you can instill a love of nature and explore diverse landscapes with one another, creating memories that can last a lifetime.
4. Skating or Roller Blading
There are indoor and outdoor skating rinks and trails that you can use to learn and perfect the art of roller blading and skating. Rolling around tends to be easier on the joints too, allowing even more members of your family to join in. You can even find groups that do choreographed skating routines and get your kids involved in one of those if they love skating.
Hit the Arkansas River in Colorado this year on a family rafting adventure. Splash down picturesque stretches of the river, paddling and laughing as one, as you try your hand at spotting wildlife in between fun sections of whitewater. There are half-day and full-day trips designed for all skill levels, so beginners and experts alike are welcome to spend a day on the river.
Escape the hustle and bustle of city life and surround yourself with nature. If you go out far enough, you can get to where you don't have wifi or cell service, encouraging your kids to entertain themselves in the ways that come naturally when they're in the forest. Playing in lakes or shallow rivers, climbing trees, and collecting bugs are just a few of the activities that will get kids moving out in the wilderness. Plus, they could learn how to make a campfire and setup a tent, skills they might value as they grow older.
While much of a road trip is spent in the car, those that are done right have a good amount of adventure and movement mixed in. Add in hitting trails and seeing local spots along the way and you can have activity and bonding time.
9. Amusement and Water Parks
Kids (and adults) tend to LOVE water parks and amusement parks. With the whole day spent running from one ride to the next, standing and feeling the breeze on your skin, it's quite an active way to spend the day. Plus, water parks offer a way to immerse yourselves in cold water on scorching days. And if you buy a season pass and get out there a bunch, it can be an economical way to get outdoors.
Yoga is a practice that teaches patience, perseverance, and connection with the body. Kids yoga is becoming increasingly popular around the United States thanks not only to the physical activity that it allows, but also for the calming and centering benefits.
Soccer, basketball, football, lacrosse, and baseball are just a handful of the team sports out there for kids who could benefit from regular exercise and learning to work as part of a team. Enroll your kids in sports that they think they'll enjoy playing. 
Pro tip: consider a local rec district for intramural sports. It's less competition, less travel, and cheaper than league sports. 
Traveling to other states and countries can be an active way to spend the summer. Sightseeing at parks, museums, amusement parks, and more offer the benefits of physical activity and experiencing a new place.
Hit the miniature golf course for an hour or two of fun in the sun. Both adults and kids can enjoy this fun competition. Maybe your kid loves golf and you introduce them to the real deal! Who knows who the next Tiger Woods will be?
Do a google search of advanced kite flying and you will see how intense flying kites can be! If you have some open space, buy an intro kite and run around, learning to get it off the ground. Eventually you might be able to work together to make your own, more ornate kites and fly those at parks near your home.
If you have a body of water near you and a vehicle that can take a canoe or a couple of kayaks, padding through calm, beautiful waters can be a fun family activity. Get that upper body exercise and the vitamin D that you and your family need for good health. With a season pass to a lake or reservoir, this could become a regular occurrence.
Whatever You Choose, Be Sure to Have Some Fun!
When picking the summer activities for your kids, try to keep in mind what both you and they enjoy doing! Summer is a time with boundless opportunities to get out and enjoy yourself while fighting the couch potato lifestyle full of too much screen time. Plus, you can enrich your child's life with the right activities, instilling good habits, fitness, and a lifelong passion in nature or sports.