Skills Your Company Can Learn on a Rafting Trip
Company whitewater rafting is a great team building activity. Not only will many people feel excited about their upcoming company gathering, but they will also learn some valuable skills. There are five skills that your team will learn during a group whitewater rafting trip that we feel are particularly valuable for most companies.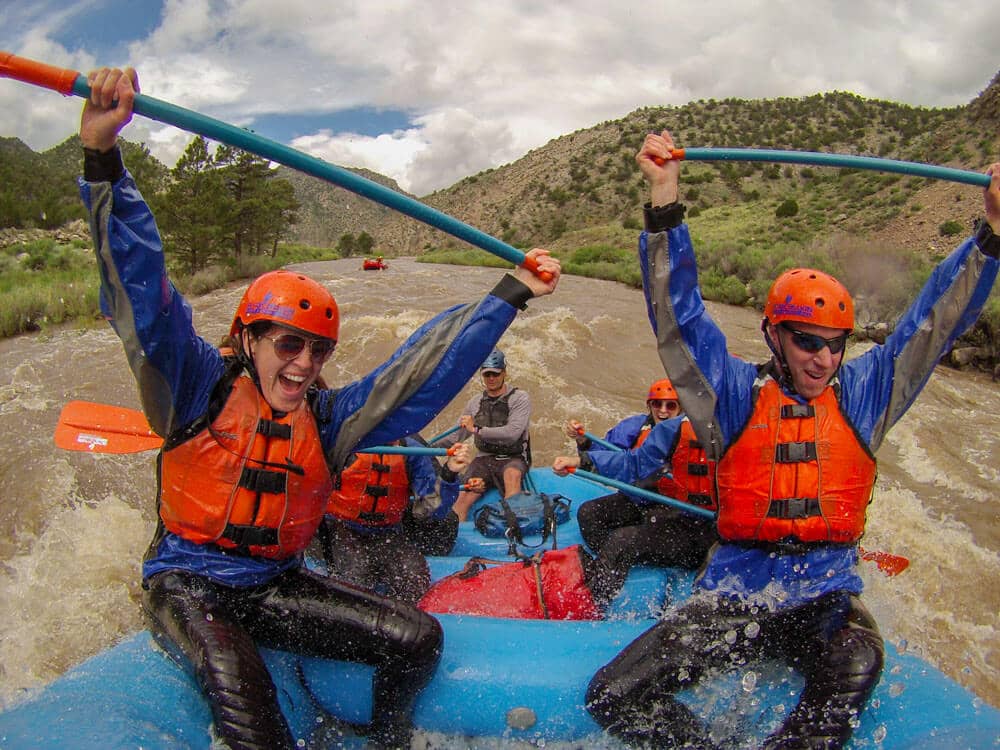 Probably the most valuable skill that any group learns when rafting together is how to work together. As your company paddles down the river together, they will be met with fun challenges along the way. The only way for everything to work well is by everyone doing their own part, all while trusting the rest of the team to do theirs. 
These teamwork skills, both in doing your part and trusting others to do theirs, is an important dynamic to have at a company. It allows people to take responsibility and allow others to do so without micromanaging them.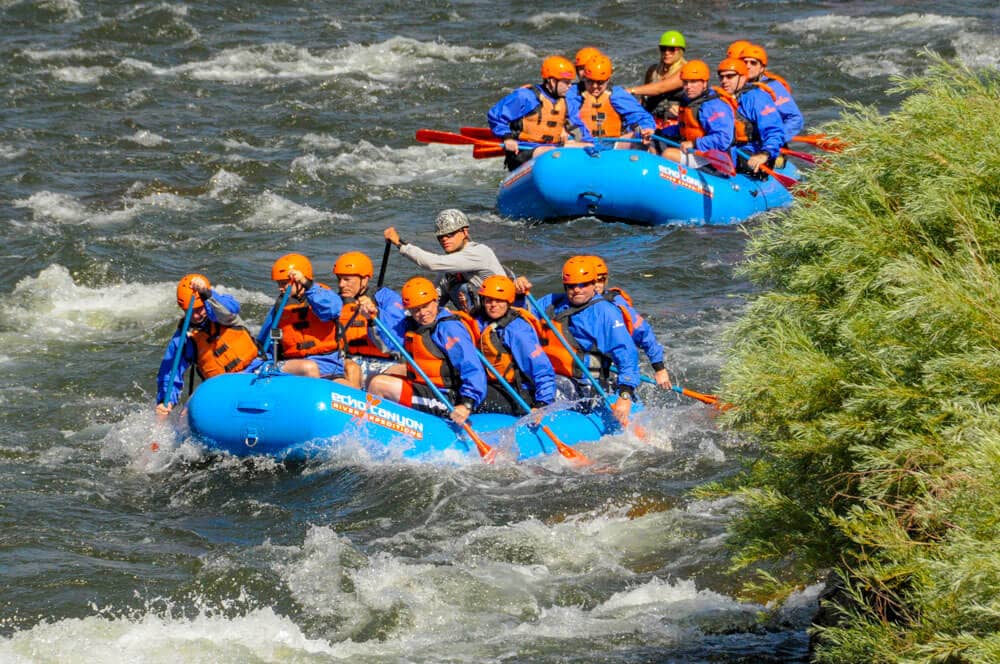 When your raft is about to hit a large rapid, it's time to put your pride aside and listen to your guide, 100%. For the benefit of everyone on the raft, each person must listen to the raft guide and follow their lead. Learning to listen during trying times is something that can be carried with your employees after they exit the raft. This can help to teach them that listening allows things to go much more smoothly!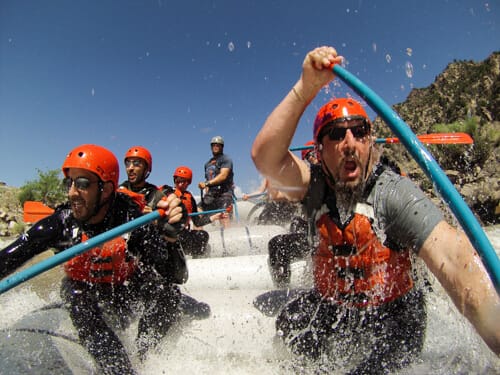 We all have those moments when we feel like we want to give in. Maybe it's when you've taken so many calls from upset customers that you don't know if you can do another, or when you have a deadline that's almost impossible to meet. Rafting teaches your team to stick with it to the end, no matter what bumps come up along the way. Sometimes you can hit one difficult rapid after the next, and there is only one option: do your best and paddle hard.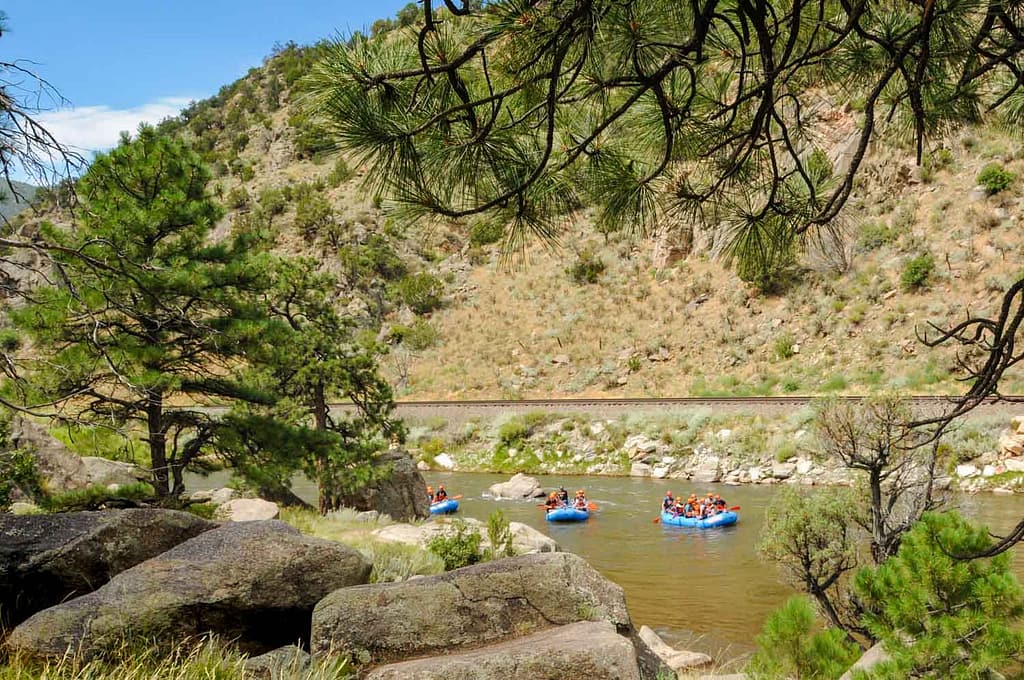 Things are rarely serious 100% of the time. This is true in both whitewater rafting and at work. There are times when you need to be paying full attention and giving it your all, and others where it is alright to relax a bit and have some fun. Rafting allows your team to laugh and have fun together in between the rough waters and work together to overcome challenges when it's necessary.
This ebb and flow is similar to how things are at work and in daily life. There are times that are crunch time where you need to fully commit and take everything seriously, and then there are others where it is all right to go with the flow and have a good time. Rafting teaches your team to go along with what's happening in the moment and not to take things too seriously and not to ignore things when they are important.
There are times during work life and rafting where you must communicate to succeed. Maybe when you're rafting you notice that someone else keeps holding their paddle incorrectly (you have to hold the end to ensure that it doesn't hit someone in the face), or you feel like you physically can't paddle more. It's these times when you have to speak up to keep yourself and everyone else safe. Rafting allows open communication and teaches everyone to say what they need to before it's too late.
Whitewater rafting is a fun, challenging, and rewarding group experience great for people of all ages. Because it can teach so many valuable skills to people from all backgrounds, it's one of the best company outings out there. Plus, your employees will reminisce about the fun they had for many months after.