Fun Outdoor Colorado Bachelor Party Ideas
If you love the Rocky Mountains, the state of Colorado has a ton of great outdoor bachelor party ideas. With expansive mountains, roaring rivers, and world-class accommodations, there are outdoor activities in Colorado for all types of people. 
Whether you rough it on a long-distance backpacking trip or live in the lap of luxury at a world-class ski resort, Colorado has no shortage of mountain bachelor party ideas.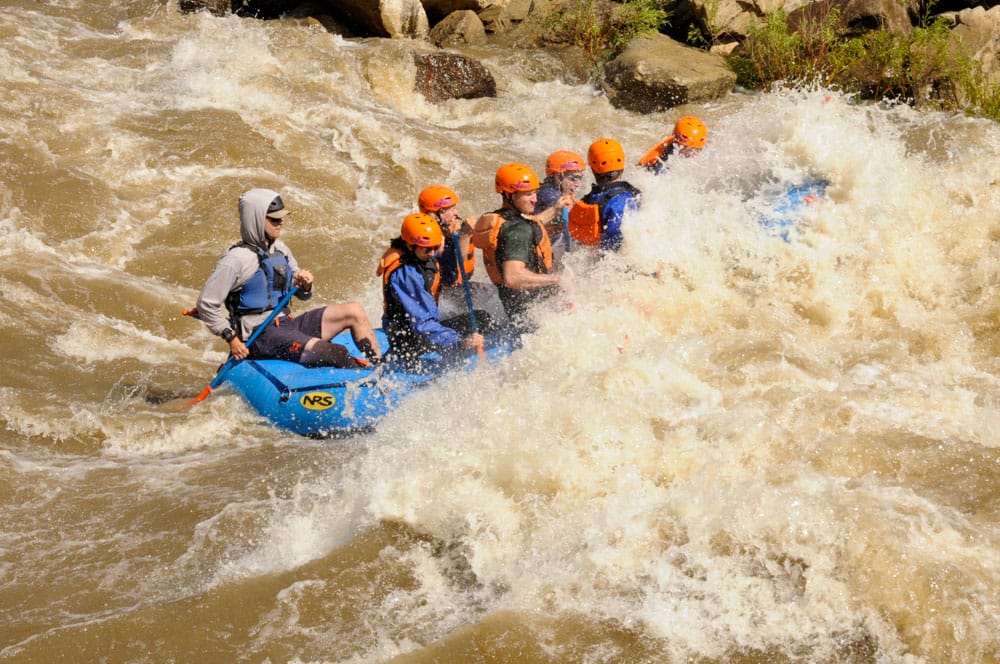 A heart-pumping whitewater rafting trip is another great idea for an outdoor bachelor party in Colorado. When you book a rafting trip with a guided operation, you get the best of both worlds in comfort and adventure. You group can experience some of the most challenging whitewater in the country with a knowledgeable guide at the helm. 
There are a number of amazing rivers in Colorado where you can book a rafting trip. The Arkansas River is one of the most popular rafting rivers in the nation and offers a variety of trips for parties of all skill levels. If you are interested in a Colorado rafting trip, please contact Echo Canyon with questions.
RV camping is an excellent way to travel through the Rocky Mountains in comfort. No matter how large your bachelor party might be, you can rent an RV (or two) to accommodate the whole group. Even better, if you are traveling to Colorado, you can fly right into Denver International Airport (DIA) and pickup an RV nearby. 
Once you have booked an RV, be sure to do some research to figure out exactly where to visit. In fact, Colorado State Parks have some incredible RV camping options in places like Ridgway. If you want something more adventuresome, study up on Colorado National Forests to find free dispersed camping. Or for an RV campground near Colorado Springs, check out Golden Eagle Campground – it's conveniently located near lots of attractions and the scenery is second to none.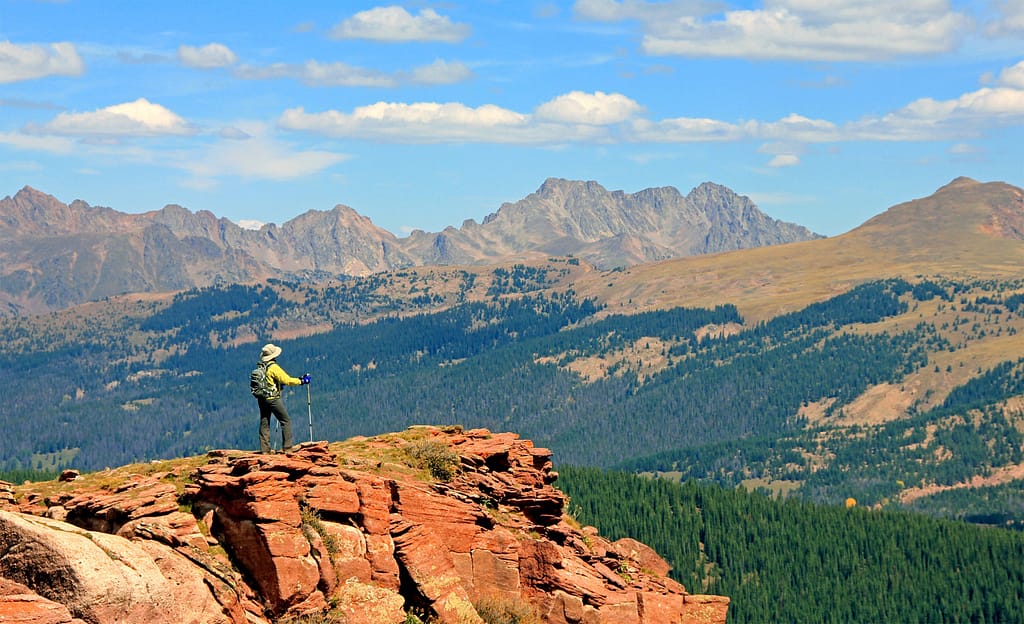 Summertime in Colorado is renowned for world-class backpacking adventures. There's perhaps no better way for old friends to bond than with a backpacking trip into the Rocky Mountains. By engaging in a challenging, yet rewarding hike, you can leave the bachelor party feeling recharged and energized.  
Colorado is home to several wilderness areas, mountain ranges, and national parks that have extremely diverse hiking trails. If you want to organize a backpacking bachelor party near Denver, Rocky Mountain National Park and Indian Peaks Wilderness are both great options.
Wintertime in Colorado brings some of the finest skiing and snowboarding anywhere in the world. With famous ski resorts such as Breckenridge, Vail, and Winter Park, you have your choice of venues for an incredible ski and snowboard bachelor party. Spend your days ripping down the slopes with friends and dive into apres-ski activities at night. 
If you opt for a ski vacation bachelor party, be sure to do your homework. Certain resorts offer package deals with slope side lodging, equipment rentals, lift tickets, as well as shuttle rides from the Denver airport.
Talk to Echo Canyon Today!
At Echo Canyon River Expeditions, we take great pride in helping our guests plan vacations of a lifetime. Please Contact Us with additional questions about fun bachelor party ideas.