Fun Outdoor Activities for Your Boy Scout Troop to Try
Whether you're new to leading the Boy Scouts or you feel like your troop could use something new and exciting, it can be challenging to come up with scouting activities that can be both fun and educational. 
Spending time in nature, whether through an outdoor adventure or service project, is a great way to build teamwork and survival skills. It can also instill a love and respect for nature early-on, encouraging a more active and fulfilling future full of exploration and wilderness. 
Here we will help you out with some scouting activities that will get your Boy Scouts out in nature.
7 Awesome Outdoor Scouting Activities
If you live somewhere with snow, snowshoeing can be a physical challenge that pays back in pristine, rugged beauty. Unlike skiing or snowboarding, your Scouts need no previous experience or training to be able to enjoy a day snowshoeing.
It can be hard to instill respect for nature in young kids. One great way to broaden the world-view of your troop is to take them on an outdoor volunteer trip. This can be something like tree planting, trail-clearing, conservation projects, or wildlife volunteer opportunities. 
When children play a role first-hand in bettering nature, they understand how they can be better community members as they grow older.
Get out on the water and enjoy a sunny day kayaking or canoeing. You can even pair this experience with fishing lessons if you have the expertise.
White water rafting is fun, challenging, and a great team-building experience. Your troop will learn to work together while listening to their raft guide, learning tidbits about the geology and history of the Colorado mountains.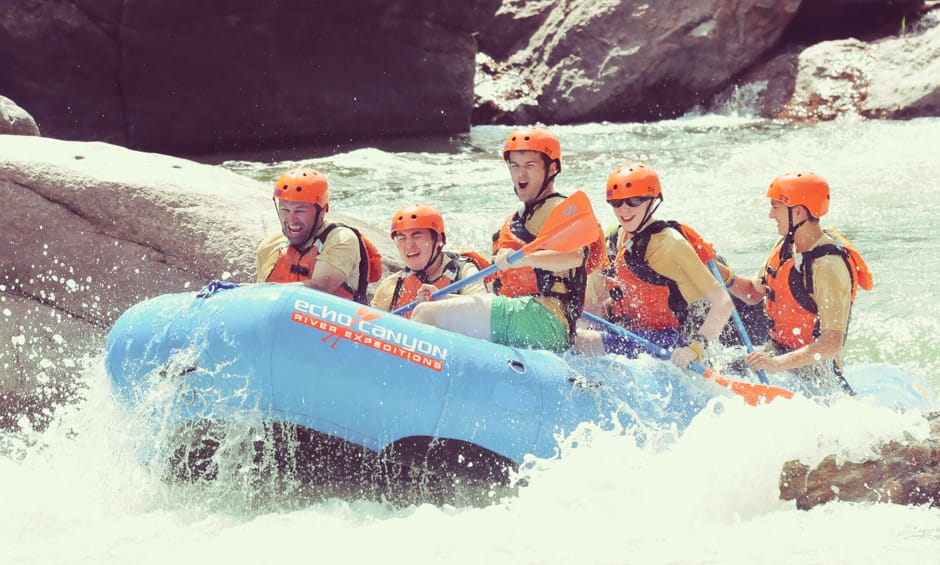 Rock climbing is a literal hands-on experience where Scouts get to take turns between scaling rock walls and supporting their partner through balaying. If your team enjoys learning indoors, you could eventually take them on an outdoor rock climbing adventure.
Not only are these outdoor adventures fun and educational, but many of them can also help Scouts earn merit badges. Gather your troop and get to scouting! Education, fun, and memories are waiting to be had.