Debunking the Myths Around Whitewater Rafting
There are quite a few common misconceptions that we've found when we talk to people who are new to whitewater rafting. These can keep people from trying rafting who would thoroughly enjoy the experience. For this reason, we've put together a list of the most common myths surrounding rafting so that you can know what to expect when you come on a whitewater rafting adventure.
Myth #1. You Need to Be in Great Shape to Raft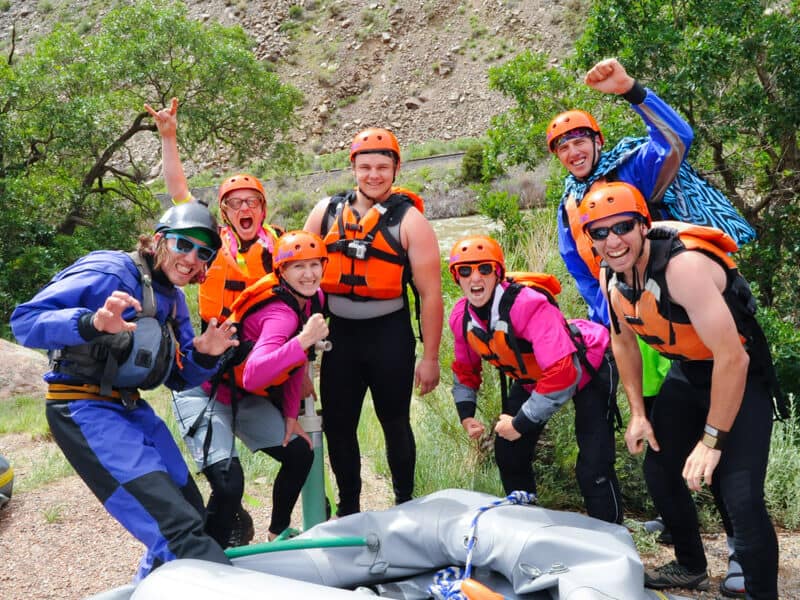 We often hear from people that they don't think that they can go rafting because they're not an athlete or because they're getting older. This couldn't be further from the truth! Most people are capable of going whitewater rafting. 
There are beginning rafting trips where the guide does most, if not all, of the paddling. These trips can be a good option for anyone who has shoulder pain or worries about their ability to paddle through a strong current. And for those who would like some adventure, there are both beginner and intermediate group rafting trips that are doable for most people! Here you can experience the thrill of whitewater without having to be super in shape.  
To figure out what trips are alright for you, give us a call and we will help you choose one that's right for you and your group.
Myth #2. You Must Be Adventurous to Enjoy Rafting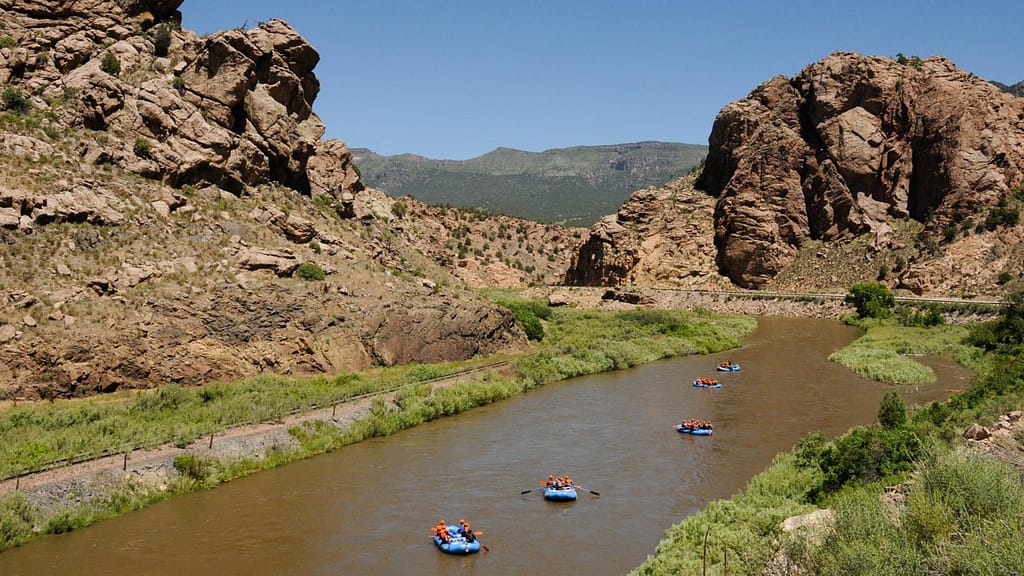 When most people envision whitewater rafting, they think of large rapids and rafters paddling feverishly the whole way down the river. It's this type of rafting that's often portrayed in movies and television, and this is the type of whitewater that pros take on. 
Fortunately, most group rafting trips are good even for those who are a bit less adventurous. There are even gentle float trips where all you need to do is sit back and relax as you soak in the sun and scenery on a lazy-river type experience. Trust us, there are lots of people who love whitewater rafting who wouldn't even consider hopping on a roller coaster! 
Myth #3. You Must Be an Amazing Swimmer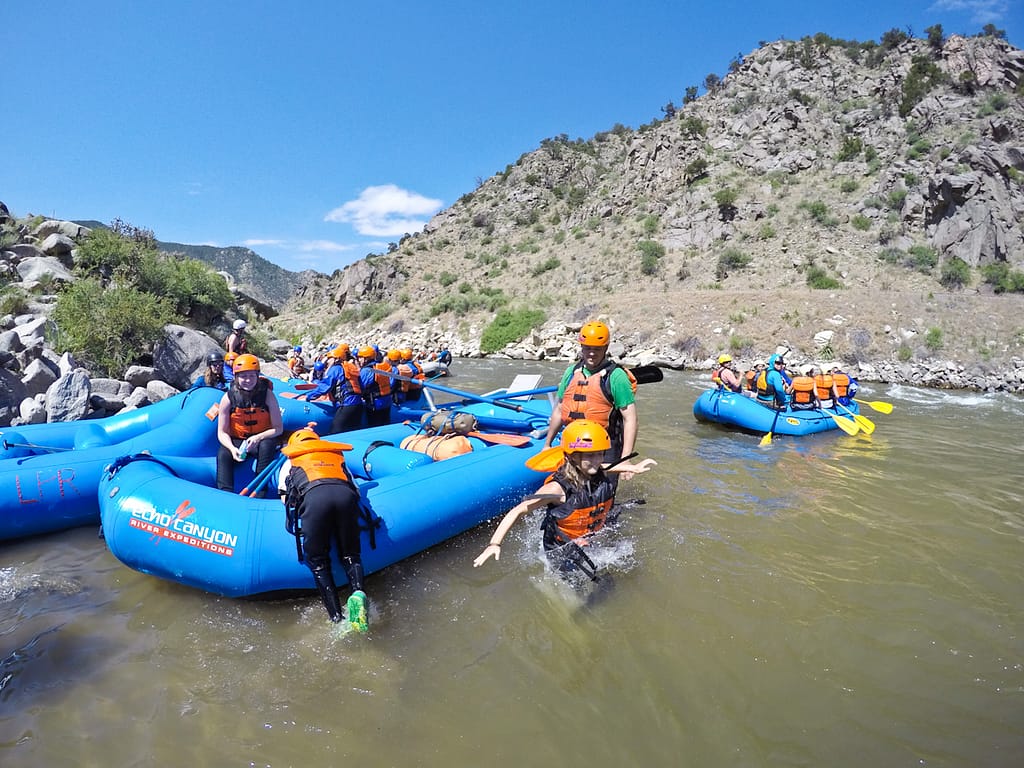 There is one goal of whitewater rafting that trumps all others: staying safe. Unless you are at a portion of the river where people get out to enjoy a swim or float through a riffle, this entails staying inside of the raft. Plus, every person is required to wear a top-of-the line personal flotation device that has been fitted to ensure that it can help you float if anything does happen.
All of this to say, you don't have to be a great swimmer to go whitewater rafting. It is usually best that you have some level of comfort with water so that you aren't nervous, but that doesn't mean you have to be a strong swimmer.
Myth #4. Rafting is Dangerous
Whitewater rafting is an adventure sport. Every day the river is a bit different than the last based on things like water level and weather. While this does mean that whitewater rafting comes with some level of risk, a group rafting trip with a reputable rafting company is most likely safer than riding in a car.
This doesn't mean that you shouldn't take safety seriously when you're on the river. It is because guides and rafters take safety seriously that group whitewater rafting tends to be a safe experience. Be sure to listen to your guide and follow all of the instructions to stay safe and enjoy your trip!
Whitewater rafting is a great way for families, couples, groups, and friends to get out and experience the best of what Colorado's mountains have to offer. Even if you are a mediocre swimmer who's jock days are behind them, there are rafting trips that are a great fit for you. Give us a call if you aren't sure which trip suits you the best and we will help you pick the best one.