Escape into the wilderness​
Guided Colorado River rafting is a great way to escape from the hustle and bustle of the city and experience the majesty of the Colorado wilderness. Gather your family together on one of our Colorado River tours for a trip they'll never forget.
You'll spend three days floating down the river, taking in the kinds of sights and sounds you can only experience on a Colorado River tour. As you bounce down playful class II and a few small class III rapids, the babbling of the river will mingle with the laughter of your kids. Wake up to the chirping of birds all around you as your guide cooks up a delicious meal over the campfire. We take care of everything for you, making this the easiest trip you'll ever plan!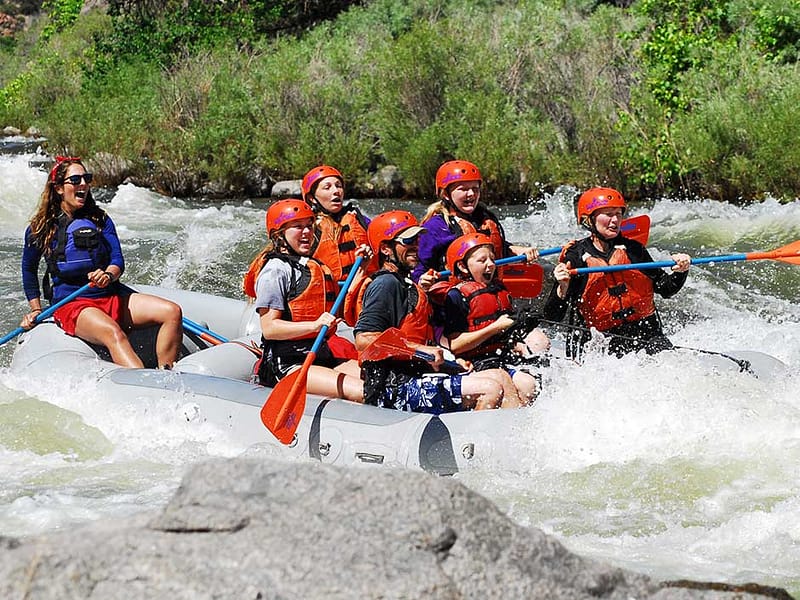 What to Expect on Your Colorado River Rafting Tour?
You can bring your whole family on this three-day Colorado River rafting tour, with scenic mountain views and gentle white water. This is the ideal rafting trip for families looking for a scenic float but not too many rapids! The rapids here are class II and easy class III, perfect for beginning rafters. Those interested in more adventurous white water may want to consider exploring trips found on the Arkansas River.
Most of your time on the river will be spent relaxing and taking in the awe-inspiring surroundings. As you twist and turn through river bends, you'll raft through green mountain meadows and underneath towering pine trees. Rainbow trout swim in the crystal clear water, and falcons and eagles soar high above the river. Our guides are experts at entertaining kids and keeping their attention, leaving you to sit back and enjoy your vacation.
Staying Safe While Rafting the Colorado River
At Echo Canyon River Expeditions, we are dedicated to making your Colorado rafting trip easy and safe. We provide everything you need for camping, from tents and top-of-the-line equipment to amazing food.
Our certified guides are focused on two things: safety and fun. Your safety is our priority – each of our guides has gone through more than the required training, and they're ready to handle any situation. They're also skilled storytellers and entertainers, who love to make sure you and your family are having the best time on your guided Colorado River rafting trip!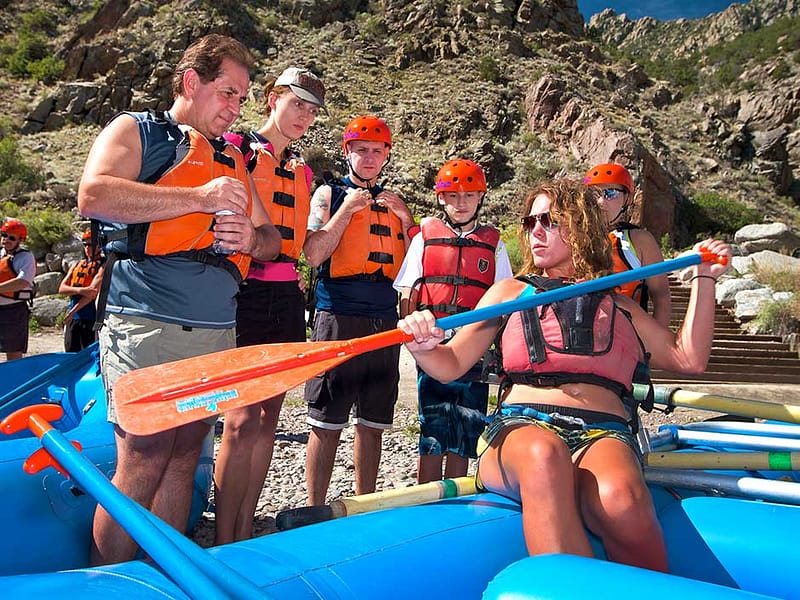 Colorado River Rafting Trip Specifications
Here's what you need to know about our Colorado River rafting multi-day trips:
If you're ready for an adventure you will never forget, give us a call to set up your Colorado rafting trip today! There is no better way to bond with your loved ones and "unplug" all at the same time. We are here to help organize the whole trip for you, including recommendations for accommodations in surrounding mountain towns and for even more outdoor adventures. Make this summer one you will remember for years to come.
All or part of this operation is conducted on Public Lands under special permit from the U.S. Bureau of Land Management.