What are the Best Multi-Day Rafting Trips in Colorado?
Top 3 Multi-Day Rafting Trips in Colorado
Imagine spending your days basking in sunlight, taking in pristine, untouched sections of Colorado wilderness, with your nights spent hammocking under the stars or sitting around a campfire eating tasty food with good company. Now add in brief stints of adventure as you jostle down sections of turbulent waves, paddling hard and laughing as you get splashed with refreshingly cool river water.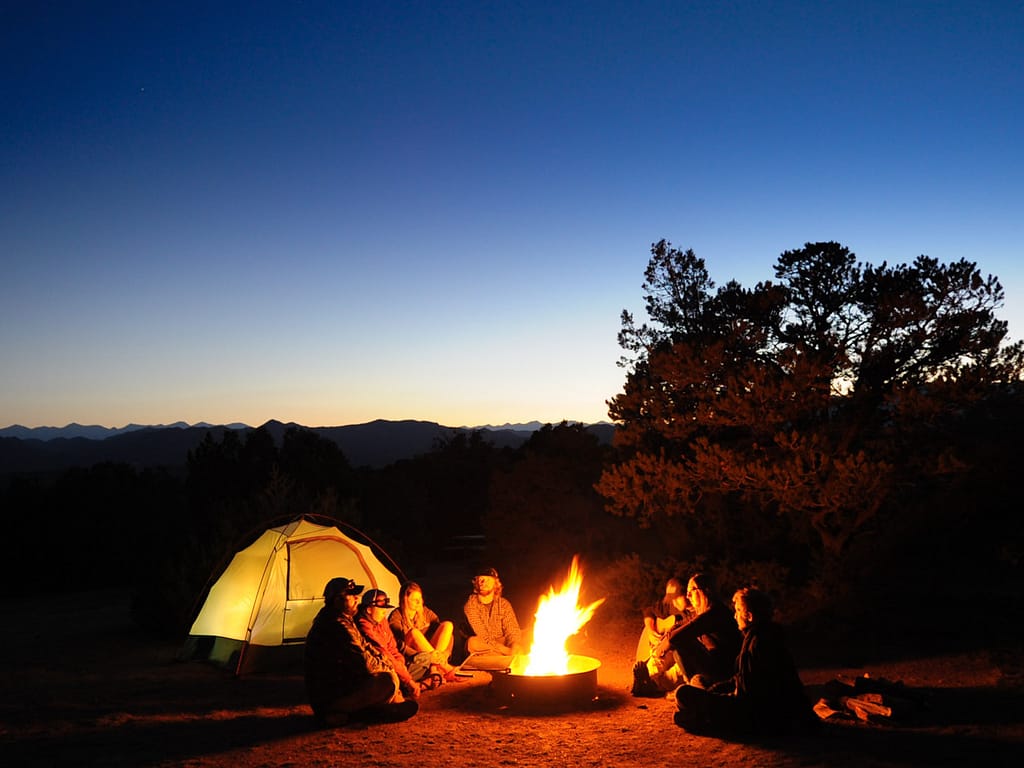 Multi-day rafting trips are a great way to experience all that the Colorado wilderness has to offer. What's  more, when you go with a group rafting outfitter, all of the planning is done for you! River guides make sure to keep you safe and fill your stomach with satisfying meals, leaving you and your friends to thoroughly enjoy every minute of relaxation and physical challenge.
If you think a multi-day rafting trip is for you, you've come to the right place. We will count down our three favorite multi-day rafting trips in our beautiful state to help you narrow down what trip is best for you.
Multi-Day Rafting Trip #1: Arkansas River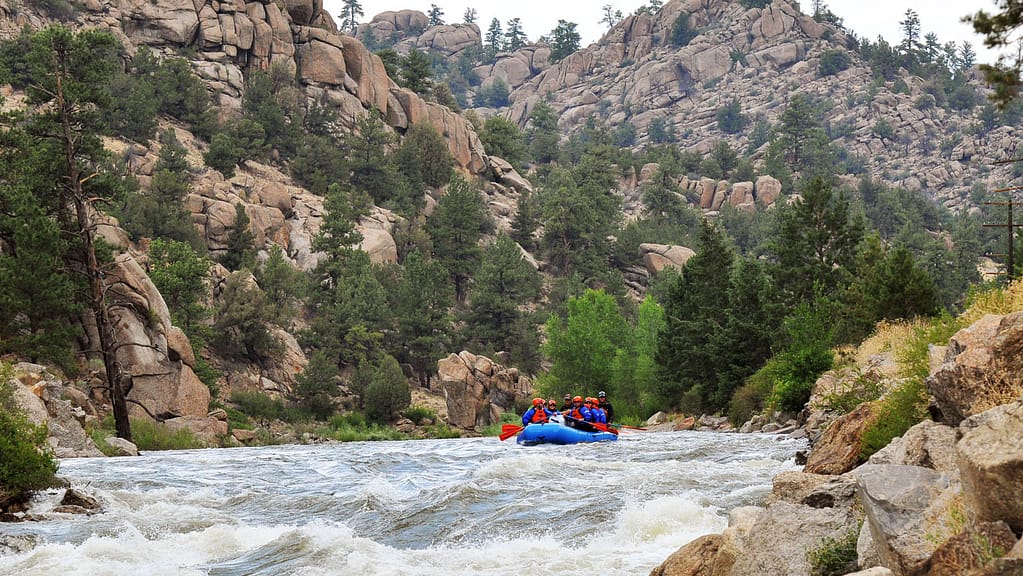 The Arkansas River is the most popular river in Colorado for whitewater rafting and for good reason – it has a long running season, its breathtaking views, and its exciting whitewater. With two-day and three-day overnight rafting trips offered throughout the rafting season, it's the perfect escape for nature and adventure-lovers alike. What better way to spend a weekend than unplugging from city life and spending your days and nights at one with nature?
When you raft along the Arkansas River, you get to experience a side of the Rocky Mountains saved for the select few. You'll camp alongside the river in campsites off the beaten path, where all you hear at night is the rushing of the river and the wind through the trees.
Multi-Day Rafting Trip #2: Dolores River
If you can't wait until summer rafting season, head down to southwestern Colorado for a unique, remote rafting trip. The Dolores River rushes beneath snow-capped mountains and through scenic canyons once inhabited by ancient Native American tribes.
You'll spend your days hiking through gorgeous canyons, soaking in the sun, splashing through rapids, and learning about the history of this one-of-a-kind landscape. Unlike many rafting trips, Dolores River rafting trips offer extremely limited availability thanks to limited release from the local reservoir. If you are interested in learning more about this trip, be sure to contact Raft Echo in advance so we can reserve your spot today.
Multi-Day Rafting Trip #3: Colorado River
In the heart of Colorado you'll find the famous Colorado River carving its way through the alpine forests – and only about an hour from the picturesque mountain town of Breckenridge. Near the headwaters of the Colorado River and high in the Rocky Mountains, pristine sections of wilderness and incredible mountain vistas await you.
This trip is ideal for families with children thanks to rapids that are fun but not too challenging. If you want to experience a classic mountain town, stretches of nature just your own, and bonding time with the ones you love, this river camping trip may be perfect for you. Due to remoteness of the river from our rafting headquarters, only rare trips are offered here, so contact us in advance so we can be sure to save your spot on this unforgettable river.
Are You Ready to Book Your Multi-Day Rafting Trip
Whether you are a Colorado local or visiting our beautiful state, multi-day rafting trips are the best way to experience the rugged Colorado wilderness and see parts of the state saved for only the most adventurous.
Contact us to learn more about these multi-day rafting trips. We make planning the trip easy, and provide all of the equipment you need, making this the easiest camping trip you've ever planned.