Best Activities for Family Reunions
Family reunions are a celebration of love and connection. They're an excuse for all of your loved ones spread across the world to reunite and enjoy time together. The best family reunions are those where lifelong memories are formed, and the right activities can help a family bond. 
When you plan a family reunion, you want to schedule a variety of activities fun for the whole family. Whether your reunion is just a day or two long or a whole week of family fun, we've compiled a list of great family reunion activities.
2. Kite Flying Competition
If you're near a beach or park and there is a steady breeze, have a kite flying competition. Have everyone bring kites or even make them on site if you're feeling creative, then get them flying at the same time and see who can keep theirs up the longest.
Split up into teams and play family trivia. Have each family include one or two things about their family and see who can get the most right. This is a fun way to get to know extended family.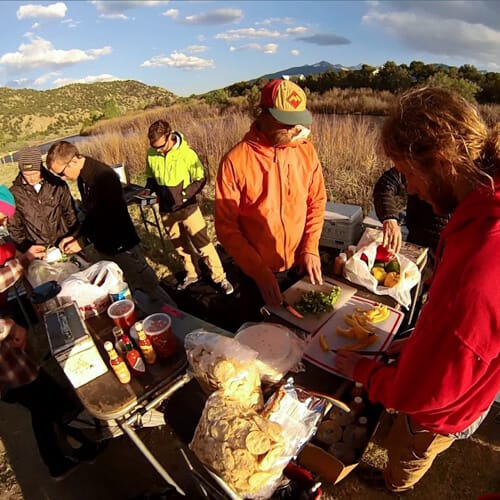 Hosting a baking or cooking competition does two things. One, it feeds everyone for nearly free! Next, it encourages people to get involved and chat with those family members that they might not know so well. Plus, every family has a great home cook or two that would love to share their passion with others.
Ask everyone to bring a momento to place in a time capsule. If you do this at each reunion, you can eventually open them 10 or more years later and enjoy a good laugh as you remember your family's past.
7. White Elephant Gift Exchange
During a white elephant gift exchange, people take turns unwrapping impractical and comical gifts. We recommend that you have everyone bring a gift and draw numbers to determine the order in which presents are unwrapped. Everyone can choose to either steal a present that's already been opened or open a new one. At the end of the reunion, everyone will have a fun memento that will bring them fond memories of the reunion.
Three-legged races are a unique way to get to know someone better! Have everyone put their names in a hat and draw the pairs at random. There is nothing funnier than a tiny grandchild running leg-in-leg with their much bigger grandparent!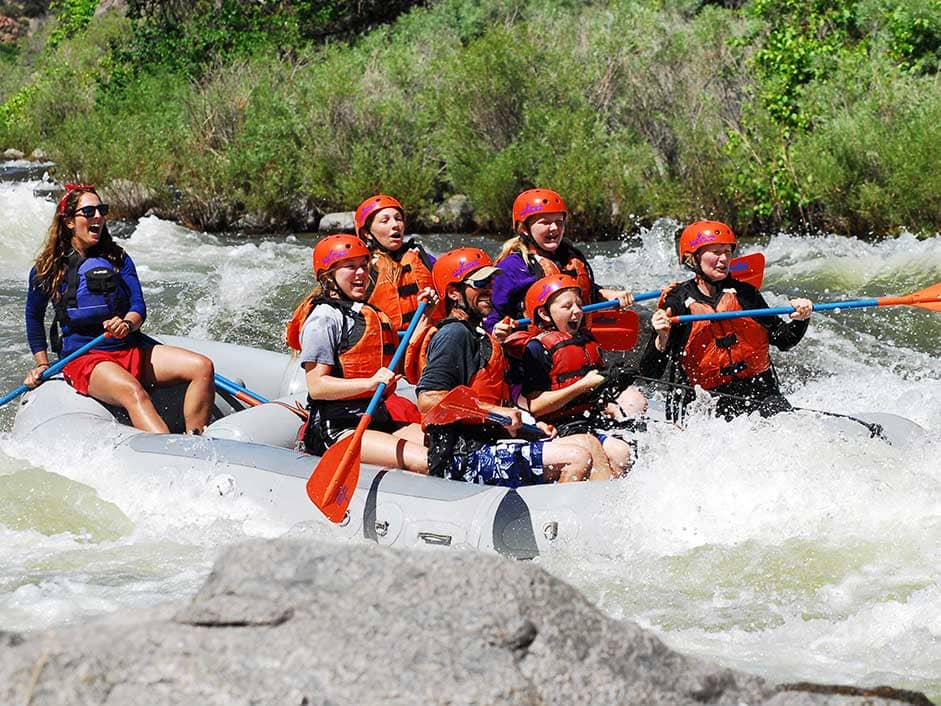 If you and your family are looking for some outdoor adventure, try family whitewater rafting. You can share thrills and laughs as you paddle down the river, bumping through rapids and relaxing in the sun as you take in the beautiful Colorado scenery.
Who doesn't love a good piñata? Fill it with tasty treats and fun little souvenirs to get the kids excited for the reunion festivities.
12. Interview Grandparents
Gathering the whole family together for a bit of a presentation can help everyone get to know their family history. Have family elders get up front and tell stories, whether funny, educational, or interesting. Grandparents tend to have lots of nuggets of wisdom and humor stowed away.
14. Pie Eating Competition
Line the family up, tie their hands behind their backs, and have them get down and dirty in a pie eating contest. This fair game is a classic for a reason; it's hilarious to see people try to get down every last bit of whipped cream and crust without using their hands!
For a bit of quiet time, set up a jigsaw puzzle table. This can give those who want to relax and sit down a way to do so in a social setting.
Supply a variety of easy-to-play drums, glockenspiels, harmonicas, triangles, and other instruments around a campfire at night and have people make their own music. This can be a fun way to get some dancing going once the sun has set.
Whether you're in your family's home town or visiting somewhere new, sightseeing can be a fun activity. If this is where your family has its roots, take a tour with parents and grandparents sharing their first home, their favorite restaurants, and other memorable places around town. If you're staying somewhere new, take a city tour to get out and explore the sites together.
Set up a photo booth with lots of fun accessories for family picture fun. Include giant glasses, silly hats, feather boas, fake moustaches, and more to encourage goofy pictures for all.
Family reunions are about one thing: bringing people together. The more fun that people have, the larger your reunions will grow from one year to the next. Make your family reunions an event that people don't want to miss by providing lots of fun activities to enjoy.