Best Ways to Spend Father's Day
Father's Day is the one day each year set aside for the Dads who dedicate their lives supporting their children and helping them become happy, capable young adults. It's a day to think about what would make your Dad feel special while sharing a fun experience together.
In order to help make this Father's Day extra special, we've put together some of the most fun and enjoyable Father's Day activities. Surprise your Dad with a unique experience to show him just how much he means to you.  
Some fathers love taking their whole family camping. If your Dad spent much of your childhood teaching you the ins-and-outs of setting up a fire and the best way to make campfire food, you can return the favor and take your Dad on a surprise camping trip this Father's Day. Think back and see if you can remember the best spot you've gone together, or one that he's always mentioned wanting to visit.
4. Meal at Favorite Restaurant
Not all Dad's want to get out and have an adventure on their day. Some would rather go to their favorite restaurant where they get to order their favorite food and drinks, whether that's the finest cut of prime rib and barrel-aged whiskey or a triple-decker burger washed back with his favorite pint. Or if your Dad is a big breakfast guy, take him to a trendy brunch place where he can stock up on eggs and meats in a variety of fun ways.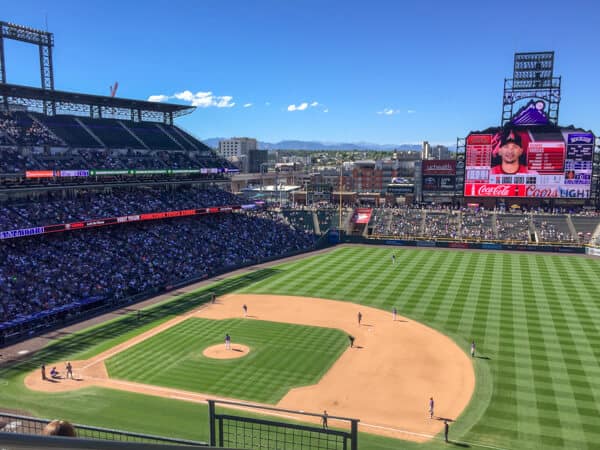 Did your father take you to Baseball games or other sports games when you were young? This Father's Day, surprise him with tickets for the whole family to his favorite team's game. Even better if the timing lines up and you can go to a playoff game.
Whether fly fishing, ice fishing, or fishing from a boat, fishing is a great bonding activity. You can relax on the water, catching up as the breeze flows through your hair. And if you end up catching something good, end the day preparing your Dad dinner with your catch-of-the-day.
Day trips are great mini-vacations where you get to explore the state in which you live. If you live in Colorado, there are seemingly endless options for day trips that can be thrilling, beautiful, and fun. You could take a trip to your favorite mountain town or try sand boarding at the Great Sand Dunes National Park for something exciting.
Is your Dad a history buff, art aficionado, or science fanatic? Spend this Father's Day visiting a museum that piques his interest. He might even be able to teach you some interesting facts as you peruse the different exhibits. Plus, if you have young kids, this can be a great way to mix in some education this Father's Day.
White water rafting is an exciting adventure fit for all experience levels. Whether you're all fit thrill-seekers or first-time rafters who are a bit timid, there are half-day and full-day trips across Colorado that are fun, beautiful, and whatever level of thrilling you're looking for.
Father's Day happens during a beautiful season in Colorado. Take advantage and visit a local park for a picnic with the entire family. Be sure to stock up on Dad's favorite drinks and foods! And don't forget to pack fun picnic activities, like kites and sporting equipment.